Roam: A Weekend of Walking
Roam involved six projects which used walking as a method to explore Loughborough afresh.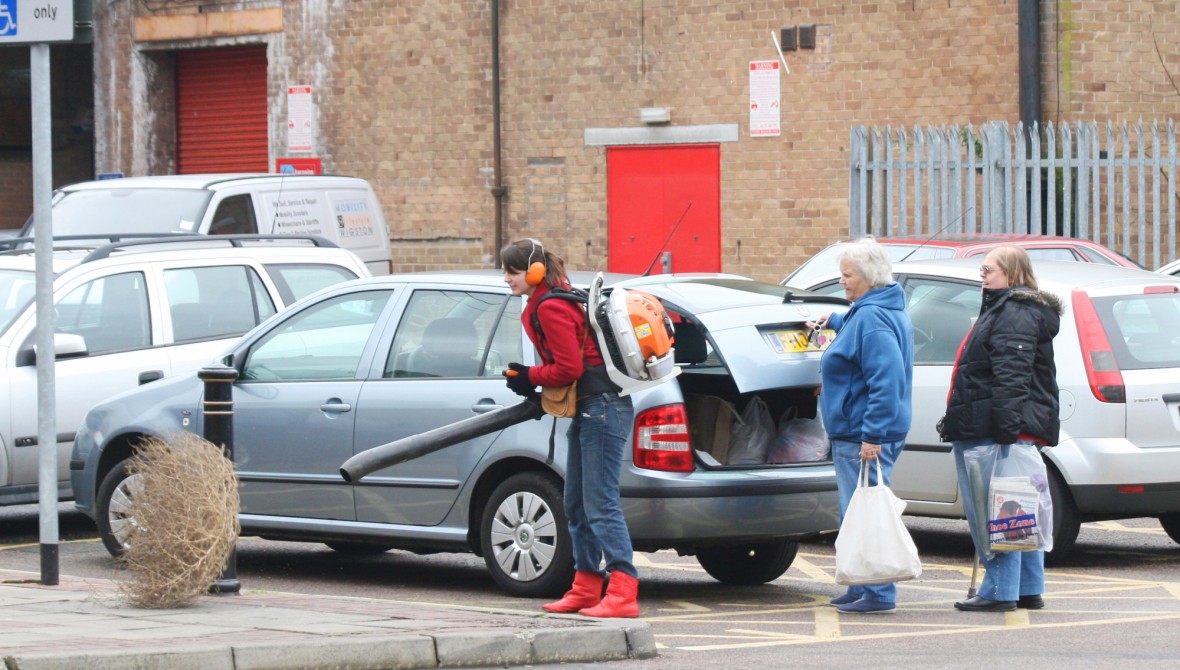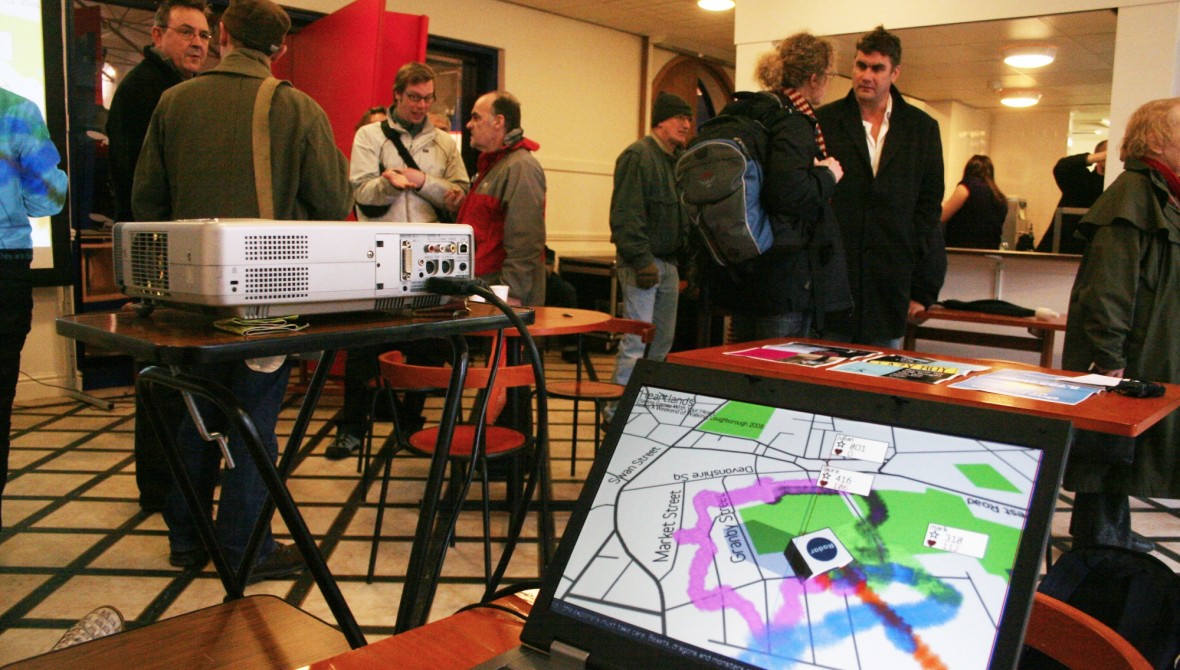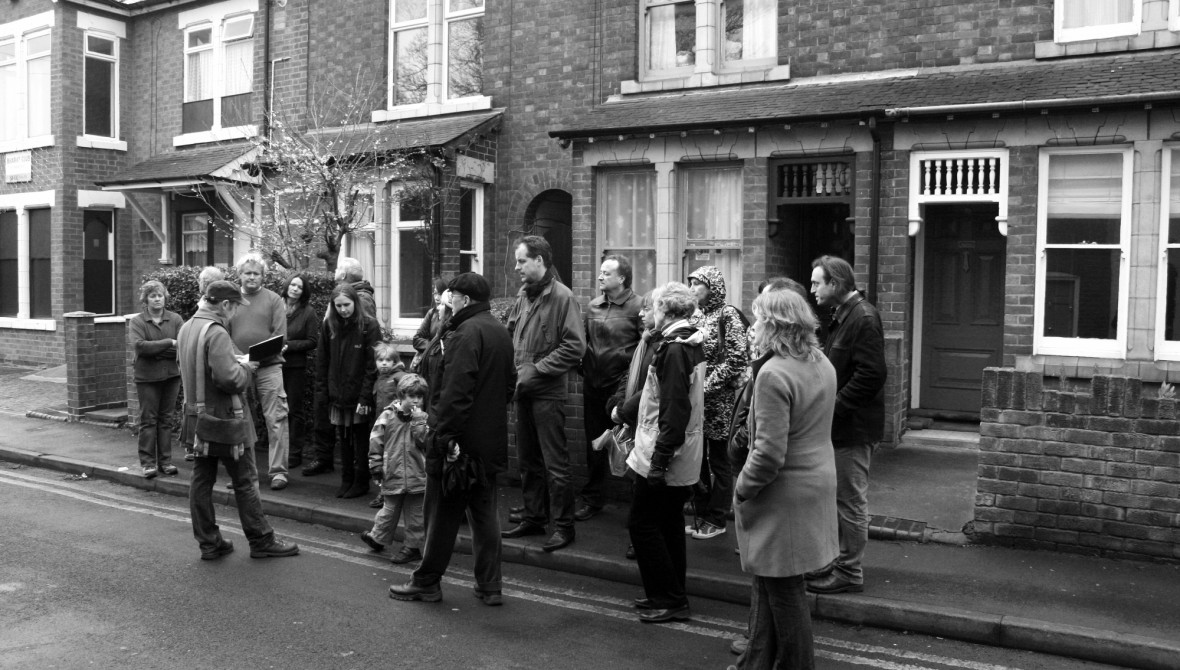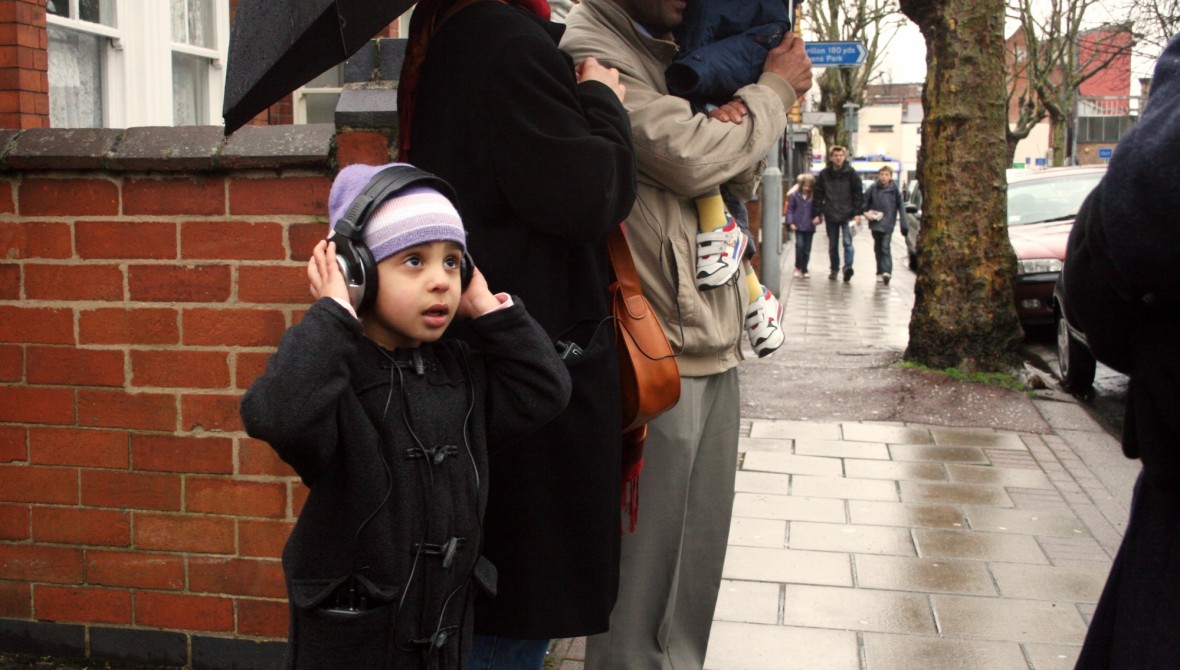 Sauntering, shuffling, ambling, rambling. Wandering, striding, strolling, hiking, dawdling, pacing, strutting, stalking. We have so many words to express moving around on two feet. Each suggests a different sense of occasion, of place, of a moment and point in time, of leisure or labour, and of being in or out of control. Whether it be to exercise the mind, the body or our human rights, walking, in all its many forms, has engaged artists, philosophers, campaigners, explorers and travellers alike for thousands of years. While the location may be rural, urban, or even fictional, walking continues to satisfy our urge to navigate, investigate, visit and explore other places, as well as coming to know more about ourselves.
Drawing on the sensory ethnography of Sarah Pink, then Professor of Social Sciences at Loughborough, and in collaboration with the curator Anna Douglas, 2008's Roam saw the commissioning of six artists who used walking to explore the town afresh.