Active Ingredient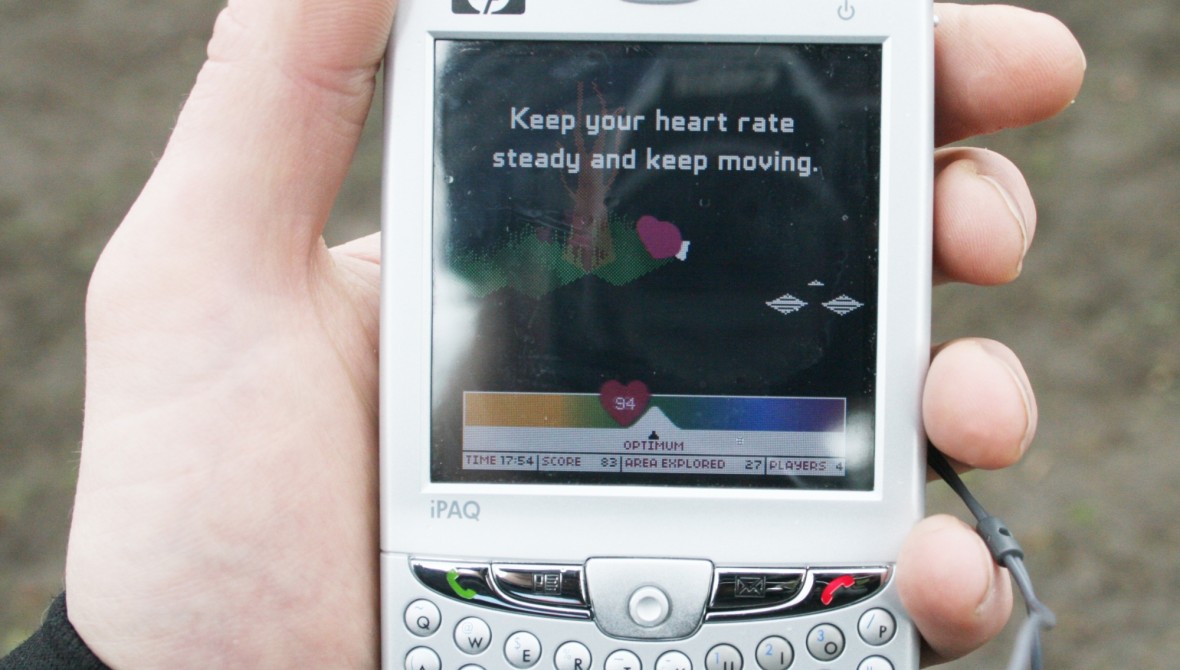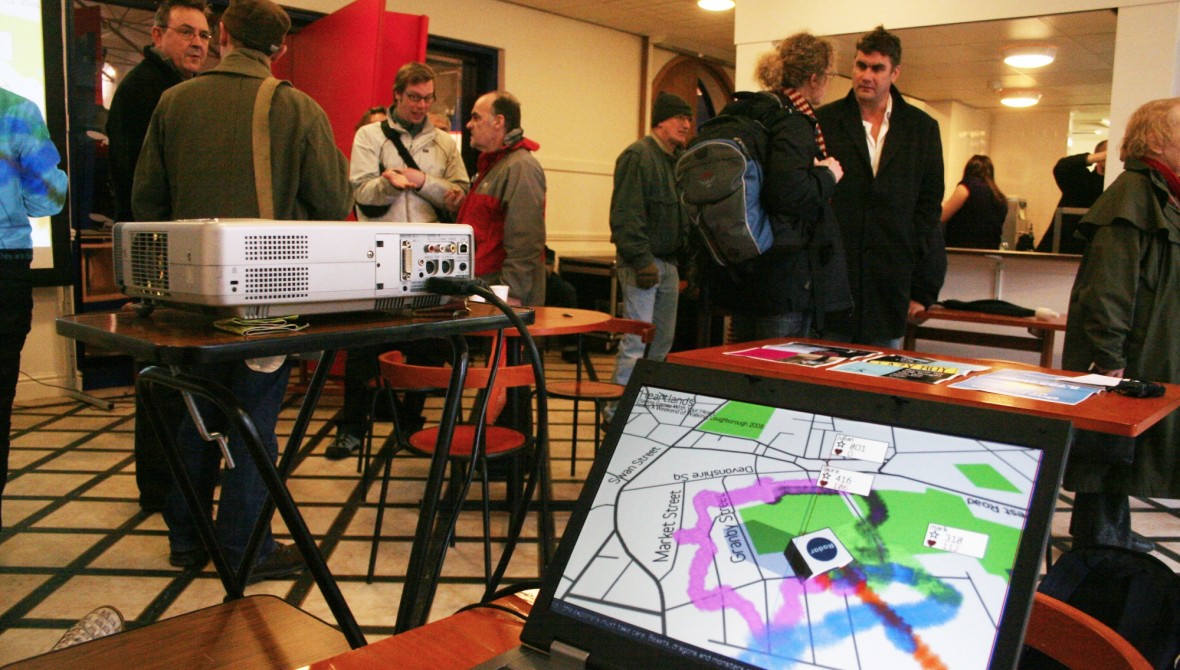 Heartlands
Heartlands was a multi-player mobile phone game controlled by player's heart rates. As players explored an enchanted virtual map, their journey was recreated live on their mobile phone and projected on a large screen, reflecting the real journey as it happened. The player's own body became an engaging new companion, a soft machine whose physical response to their exertions they could sense and understand as they walk along. 
Heartlands was developed by Active Ingredient in collaboration with the Mixed Reality Lab, University of Nottingham.  With support from the Lansdown Centre for Electronic Arts, Middlesex University, Hewlett Packard Research Labs, Sciencescope, Radiator Festival for New Technology Art, the Fraunhofer Institut, the AandB Investment Programme and East Midlands New Technology Initiative. Heartlands won Nokia Mindtrek Ubimedia Award in 2007.
Active Ingredient is as an artist led collective founded in 1996 that creates artwork and conducts research into the blurred boundaries between technology, art and science. They create innovative artworks that bring together location, social networking, bio and environmental sensing, data collection and play. Their work has included installations, large scale projections, mobile phone games and performance. 
Projects
Roam: A Weekend of Walking
Roam involved six projects which used walking as a method to explore Loughborough afresh. Read more