Milica Tomić - Four Faces of Omarska: Open Video Sequence
An online screening and 'public montage' event structured around Milica Tomić's video work Four Faces of Omarska: Open Video Sequence.
Radar has partnered with the AHRC Research Network 'Interdisciplinary perspectives in transitional justice', led by Cristian Tileaga of Loughborough University's Department of Communication and Media, and the curator Lívia Páldi, to host an online screening and event structured around Milica Tomić's video work Four Faces of Omarska: Open Video Sequence, which traces the recent histories of the former Omarska mining complex in Bosnia and Herzegovina. The work will be available to stream via this page for a limited period of time in late spring 2021, whilst the event will employ a strategy of 'public montage' in order to function as a form of 'investigate memorialization', using collectivity to resist individualised and static processes of memorialization. 
Below, Páldi expands on the methods the event will employ and provides background to Tomić's film. 
Coined by Tomić, the concept of 'investigative memorialization' is defined as a non-commemorative, transdisciplinary and collective approach to memorialization. Taking distance from the forced and frozen reconciliation of conflicted sides, it understands that any act of memorialization cannot be a static stating of the facts. Four Faces of Omarska is an ongoing art project and platform questioning the strategies of memorial production from the position of those whose experience and knowledge has been subjugated, excluded and disqualified. Developed through collective investigation, Four Faces of Omarska explores what has been omitted from public remembrance and public history. Through continuous engagement with a wide network of people, experiences, opinions and discussions, the project centres around three main eras and four faces of the Omarska iron ore mine near Prijedor in northern the Serb-majority Republika Srpska, one of two semi-autonomous entities which make-up Bosnia and Herzegovina.
Beginning with the operation of the Omarska mining complex during socialist Yugoslavia, the research extends to the concentration camp run by Bosnian Serb forces on its premises, where the mass killing and torture of Yugoslav Muslims and Croats took place during the Yugoslav Civil War of the 1990s. Following the war, the mine complex was taken over in 2004 by ArcelorMittal, one of the world's largest multinational steel and mining corporations. In 2007, it served as the filming location for the historical ethno-blockbuster St. George Slays the Dragon (Sveti Georgije ubiva aždahu), a Serbian film production.
The locating of mass graves in 2004 and excavations during 2006 opened a new phase of controversy, not only around accessing of the site (for survivors and families of the victims); but around forced reconciliation; the construction of a memorial; as well as how, decades after the Yugoslav civil war, the new states rest on neoliberal economic policies (massive privatization) tied in with nationalism, clerical interventions into state and public affairs, weak sovereignty, poverty, and increasing class divisions.
Featuring invited guests, the public montage and discussion session will address the mutual discontinuities and continuities of the history of the Omarska site as a means of surveying the demise of socialist Yugoslavia and the Yugoslav society. With a specific focus on the privatisation process and transition from societal property socialism to capitalism, the session will also discuss the theoretical, methodological and practical challenges of presenting visual documentation of collective investigative processes. Those present will be invited to participate in this process, with various contributions subsequently being added to the existing 'open video sequence' through future iterations of the work.
Milica Tomić is a Yugoslav-born artist. Since 2014, she is Head of the Contemporary Art Institute (Faculty of Architecture) at the University of Technology in Graz (Austria). Her work centers on researching, unearthing and bringing to public debate issues related to political and economic violence, trauma and social amnesia; with particular attention to the 'short circuit' between intimacy and politics. As a response to the commitment to social change and the new forms of collectivity it engenders, Tomić has made a marked shift from individual to collective artistic practice. Today, she is a founding member of the new Yugoslav art/theory group, "Grupa Spomenik" [Monument Group] (2002), founder of the cross-disciplinary project Four Faces of Omarska (2010) and initiator of the Working group Four Faces of Omarska.
Since 1998 Tomic has participated in international exhibitions such as 24th Sao Paulo Biennale (1998), 49th/50th Venice Biennale (2001/2003); 8th International Istanbul Biennial (2003); Populism, Stedelijk Museum, Amsterdam/Frankfurter Kunstverein (2005); 15th Sydney Biennale (2006); Prague Bienniale (2007); Manufacturing Today/Trondheim Biennale (2010); 6th International Biennial of Contemporary Art in Gyumri, Armenia (2008); 10th Sharjah Biennial (2011), Odessa Biennial (2013), After Year Zero / Forensis, HKW Berlin, Germany (2013/2014), Invisible Violence, Basque Museum-Centre of Contemporary Art, Vitoria (2014); The School of Kyiv - The Biennial (2015); Monuments Should Not be Trusted, Nottingham Contemporary (2016); Body Luggage, Kunsthaus Graz (2017); Sequences. Art of Yugoslavia and Serbia, MoCAB, Belgrade (2017); Exhibiting at the Trowel Edge, steirischer herbst, (2018); On Love Afterwards, photo installation/ … of bread, wine, cars, security and peace, Kunsthalle Vienna / performance, Europa Machine, Burgtheater, Vienna (2020); Bigger than Myself. Heroic voices, MAXXI - National Museum of XXI Century Arts in Rome, (2021) among others.
Lívia Páldi worked as Curator of Visual Arts at Project Arts Centre, Dublin between March 2017 and March 2021. She was the director of BAC – Baltic Art Center, Visby, Sweden between 2012 and 2015 and chief curator of the Műcsarnok / Kunsthalle Budapest between 2007 and 2011. She has organised talks, discussions, workshops and numerous exhibitions and has also edited several books and exhibition catalogues. She was one of the curatorial agents of dOCUMENTA (13) and member of the OFF-Biennale Budapest curatorial board in 2016. In 2017 she initiated the project Active Archive – Slow Institution, a major research project with exhibitions and events that delves into Project's rich 50+year history, uncovering the history (or rather histories) of and related to one of Ireland's oldest public art institutions.
Special thanks to: Nick Axel, Ludo Groen, Nikolaus Hirsch, and Marina Otero Verzier 
Four Faces of Omarska: Open Video Sequence, 2020 was produced for Monument, a collaboration between e-flux and Het Nieuwe Instituut, The National Institute for Architecture, Design, and Digital Culture of the Netherlands.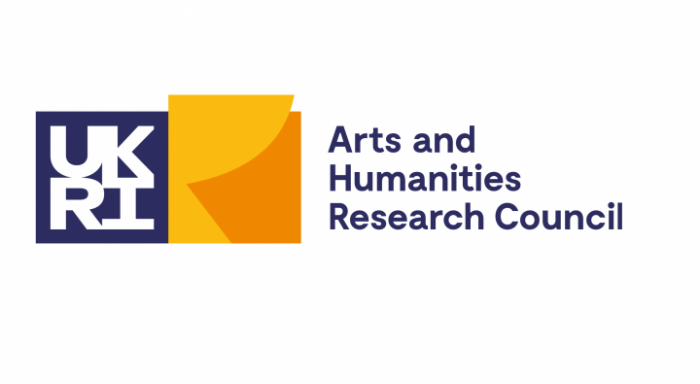 Project Partners
Events
Four Faces of Omarska: Open Video Sequence, Public Montage #1
Wed 28 April - Wed 28 April - 2021
18:00pm - 20:00pm
An online event structured around Milica Tomić's video work Four Faces of Omarska, using collectivity to resist fixed memorialization. Read more