Four Faces of Omarska: Open Video Sequence, Public Montage #1
Wed 28 April 2021, 6pm - 8pm at Online
Please note the above time for this event is British Summer Time. The event will run from 7-9pm, CEST.
This 'public montage' event consists of a screening of the latest iteration of Milica Tomić's video work Four Faces of Omarska: Open Video Sequence, followed by a public discussion with invited guests, which will inform future iterations of the work. It will address the mutual discontinuities and continuities of a single site in modern-day Bosnia and Herzegovina as a means of surveying the demise of socialist Yugoslavia and the Yugoslav society. With a specific focus on the privatisation process and transition from societal property socialism to capitalism, the session will also explore the theoretical, methodological and practical challenges of presenting visual documentation of collective investigative processes. Those present will be invited to participate in this process, with various contributions subsequently being added to the existing 'open video sequence' through future iterations of the work.
The event has been curated by Lívia Páldi, and commissioned by Radar and the AHRC Research Network 'Interdisciplinary perspectives in transitional justice'. Dr Cristian Tileagă of Loughborough University's School of Social Sciences and Humanities, who leads this network, will provide an introduction to the event and situate it in relation to the network's work. 
BOOKING
This event is free but booking is essential. Please click here to book. 
FURTHER INFORMATION 
Four Faces of Omarska is an ongoing art project and platform questioning the strategies of memorial production from the position of those whose experience and knowledge has been subjugated, excluded and disqualified. Developed through collective investigation, Four Faces of Omarska explores what has been omitted from public remembrance and public history. Through continuous engagement with a wide network of people, experiences, opinions and discussions, the project centres around three main eras and four faces of the Omarska iron ore mine near Prijedor in northern the Serb-majority Republika Srpska, one of two semi-autonomous entities which make-up Bosnia and Herzegovina.
Beginning with the operation of the Omarska mining complex during socialist Yugoslavia, the research extends to the concentration camp run by Bosnian Serb forces on its premises, where the mass killing and torture of Yugoslav Muslims and Croats took place during the Yugoslav Civil War of the 1990s. Following the war, the mine complex was taken over in 2004 by ArcelorMittal, one of the world's largest multinational steel and mining corporations. In 2007, it served as the filming location for the historical ethno-blockbuster St. George Slays the Dragon (Sveti Georgije ubiva aždahu), a Serbian film production.
The locating of mass graves in 2004 and excavations during 2006 opened a new phase of controversy, not only around accessing of the site (for survivors and families of the victims); but around forced reconciliation, the construction of a memorial; as well as how, decades after the Yugoslav civil war, the new states rest on neoliberal economic policies (massive privatization) tied in with nationalism, clerical intervention into state and public affairs, weak sovereignty, poverty, and increasing class divisions.
ACCESSIBILITY
This event will take place on Zoom, and AI subtitles will be enabled. You will be asked about any specific access needs at the time of booking and we will endeavour to accommodate these.
PARTICIPANTS
Milica Tomić is a Yugoslav-born artist. Since 2014, she is Head of the Contemporary Art Institute (Faculty of Architecture) at the University of Technology in Graz (Austria). Her work centers on researching, unearthing and bringing to public debate issues related to political and economic violence, trauma and social amnesia; with particular attention to the 'short circuit' between intimacy and politics. As a response to the commitment to social change and the new forms of collectivity it engenders, Tomić has made a marked shift from individual to collective artistic practice. Today, she is a founding member of the new Yugoslav art/theory group, "Grupa Spomenik" [Monument Group] (2002), founder of the cross-disciplinary project Four Faces of Omarska (2010) and initiator of the Working group Four Faces of Omarska.
From 1998 Tomic has participated in international exhibitions such as 24th Sao Paulo Biennale (1998), 49th/50th Venice Biennale (2001/2003); 8th International Istanbul Biennial (2003); Populism, Stedelijk Museum, Amsterdam/Frankfurter Kunstverein (2005); 15th Sydney Biennale (2006); Prague Bienniale (2007); Manufacturing Today/Trondheim Biennale (2010); 6th International Biennial of Contemporary Art in Gyumri, Armenia (2008); 10th Sharjah Biennial (2011), Odessa Biennial (2013), After Year Zero / Forensis, HKW Berlin, Germany (2013/2014), Invisible Violence, Basque Museum-Centre of Contemporary Art, Vitoria (2014); The School of Kyiv - The Biennial (2015); Monuments Should Not be Trusted, Nottingham Contemporary (2016); Body Luggage, Kunsthaus Graz (2017); Sequences. Art of Yugoslavia and Serbia, MoCAB, Belgrade (2017); Exhibiting at the Trowel Edge, steirischer herbst, (2018); On Love Afterwards, photo installation/ … of bread, wine, cars, security and peace, Kunsthalle Vienna / performance, Europa Machine, Burgtheater, Vienna (2020); Bigger than Myself. Heroic voices, MAXXI - National Museum of XXI Century Arts in Rome, (2021) among others.
Ivana Bago is an independent scholar, writer and curator based in Zagreb. She holds a PhD in Art History and Visual Culture from Duke University. She is the co-founder (with Antonia Majaca) of Delve | Institute for Duration, Location and Variables. She has published extensively – on contemporary art, including conceptual art, history of exhibitions and curating, performance, feminism, (post)Yugoslav art, and post-1989 art historiographies – and is on the editorial board of the journal ARTMargins. She is the recipient of the Igor Zabel Award Grant 2020. She is currently working on her book manuscript Yugoslav Aesthetics: Monuments to History's Bare Bones, and developing Meeting Points: Documents in the Making, a research project on Sanja Iveković's work and personal archive. 
Anousheh Kehar is a Ph.D. candidate at the Vienna University of Technology's (TU Wien) Faculty of Architecture and Planning. In October 2016, as an M.Arch student, she began thinking about the work of Four Faces of Omarska with Milica Tomić and many colleagues at the IZK around the project "Sans Souci. Four Faces of Omarska." Since then Anousheh co-founded the Sans Souci Collective with Džana Ajanović and Philipp Sattler, continuing the work into different exhibition contexts.
Lívia Páldi worked as Curator of Visual Arts at Project Arts Centre, Dublin between March 2017 and March 2021. She was the director of BAC – Baltic Art Center, Visby, Sweden between 2012 and 2015 and chief curator of the Műcsarnok / Kunsthalle Budapest between 2007 and 2011. She has organised talks, discussions, workshops and numerous exhibitions and has also edited several books and exhibition catalogues. She was one of the curatorial agents of dOCUMENTA (13) and member of the OFF-Biennale Budapest curatorial board in 2016. In 2017 she initiated the project Active Archive – Slow Institution, a major research project with exhibitions and events that delves into Project's rich 50+year history, uncovering the history (or rather histories) of and related to one of Ireland's oldest public art institutions.
Branimir Stojanović is a psychoanalyst, philosopher and artist. He is a member of the International Psychoanalytical Association, Belgrade (IPA) and an international associate member of the Slovenian Association for Lacanian Psychoanalysis (SALP). He co-founded (with Branko Dimitrijević and Branislava Andjelković), taught and coordinated 'School for History and Theory of Images', an independent and interdisciplinary educational project in Belgrade (1999–2003). Stojanović is also a founder/publisher of the Joyous Science Book Series and Prelom magazine. He is a founder of the journal of the Belgrade Psychoanalytic Association: The Archive of Psychoanalysis, where he has been an editor-in-chief from (2008- 2010). Branimir Stojanović is a co-founder and member of the Spomenik Group. He also founded an independent library and self-educational institute, Učitelj neznalica i njegovi komiteti (Ignorant Schoolmaster and His Committees). He has lectured and published numerous essays and studies in the fields of philosophy, psychoanalytic theory, ideology critique, and art theory.
Cristian Tileagă is Reader in Social Psychology at the School of Social Sciences and Humanities at Loughborough University, UK. His research interests include discursive psychology, prejudice and social exclusion, and interdisciplinarity. He has published widely on these topics, including Representing Communism After the Fall Discourse, Memory, and Historical Redress (Palgrave, 2018). 
Special thanks to: Nick Axel, Ludo Groen, Nikolaus Hirsch, and Marina Otero Verzier 
Four Faces of Omarska: Open Video Sequence, 2020 was produced for Monument, a collaboration between e-flux and Het Nieuwe Instituut, The National Institute for Architecture, Design, and Digital Culture of the Netherlands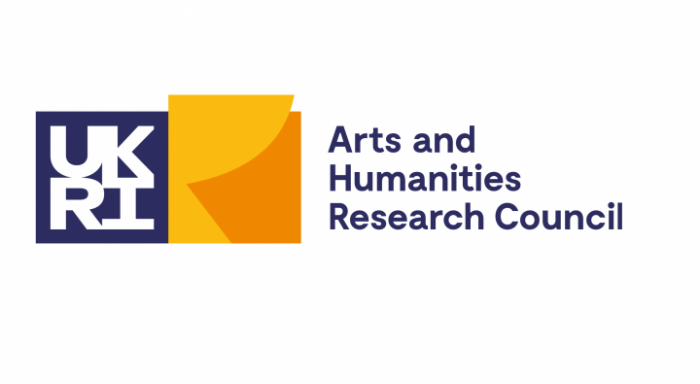 Project Partners
Interdisciplinary Perspectives in Transitional Justice
Related Projects
Four Faces of Omarska: Open Video Sequence
An online screening and 'public montage' event structured around Milica Tomić's video work Four Faces of Omarska: Open Video Sequence. Read more