Gendered Re-Presentations of Disability
Equality, empowerment and marginalisation in Paralympic media.
Gendered re-presentations of disability was a research project led by Emma Pullen, Lecturer in Sport Management at Loughborough University (School of Sport, Exercise and Health Sciences). As part of this project, Radar commissioned artists Sophie Hoyle and Christopher Samuel to make new work in response to the data generated by the project and its wider thematic context.  
Hoyle and Samuel's practices explore and call into being politicized modes of disabled subjectivity as they intersect with processes of racialization, class, queerness and gender. Their commissioned works were presented at a small exhibition, Para-Representations, held at Loughborough's London campus in September 2022.  
Gendered re-presentations of disability was funded by the Arts and Humanities Research Council. The research project used an intersectional approach to interrogate the dominance of particular kinds of disabled bodies (white, physically athletic, technologically enhanced) in Paralympic media cultures; and seeks to generate new insights into re-representations of gendered, raced and queer disabled subjectivities. 
Following the exhibition, Hoyle and Samuel are re-presenting their work in new contexts; Hoyle's film Flex (2022) will be hosted on the Radar website for a three-week period (16 January – 5 February 2023), while one of Samuel's large-scale photographs, You're Not as Tall as You Look on Instagram" (1 of 5), (2022) will be featured as a poster in a Loughborough University campus bus shelter (16 – 29 January 2023). 
Produced in collaboration with a commercial photographer, Christopher Samuel's series of photographs explore the conventions which typically govern the ways in which para-athletes represent themselves on social media, playing with ideas of revealing and concealing. The divisive Channel 4 poster campaign for the Tokyo 2020 Paralympics, which explicitly invoked the politics of looking and being looked at, was formative in Samuel's thinking about the commission, and his images were deliberately sized to replicate a bus shelter poster, so this bus shelter presentation locates one key work in the site of its inception.
Sophie Hoyle's film, Flex (2022) interweaves intimate conversations with members of the artist's community, building a picture of the complicated relationship a group of queer, trans, disabled and chronically ill people have with sporting activity. Over forty minutes these conversations reveal a constant process of negotiating with the circumscribed gender identities associated with many sports, the politics of competition and nationalism, threats of violence and the promises of safer spaces. They speak to the (gender) euphoria and dysphoria sporting participation can offer against a backdrop of archive material which gestures to a longer history of struggle to participate on one's own terms.  
Credits
Producer: Laura Purseglove (Radar)
Production assistance: David Bell (Radar), Sam West (Loughborough University School of Design & Creative Arts) 
Academic partners: Emma Pullen and Laura Mora (Loughborough University School of Sports, Exercise and Health Science)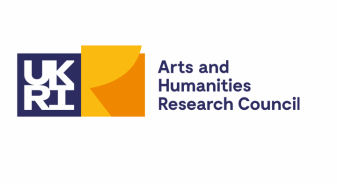 Events
Disability, Empowerment and Paralympic Media: The Politics of Representation
Thu 10 March - Thu 10 March - 2022
18:30pm - 20:00pm
A discussion event bringing together artists and academic researchers to discuss the contested politics of Paralympic representation. Read more
Para-representations
Fri 16 September - Sun 18 September - 2022
09:00am - 17:00pm
An exhibition showcasing the work of artists Sophie Hoyle and Christopher Samuel as part of the Arts and Humanities Research Council funded project ''Gendered re-presentations of disability: Equality, empowerment and marginalisation in Paralympic media'. Read more