An Hour
Fri 27 November 2020, 12:45pm - 2:15pm at Online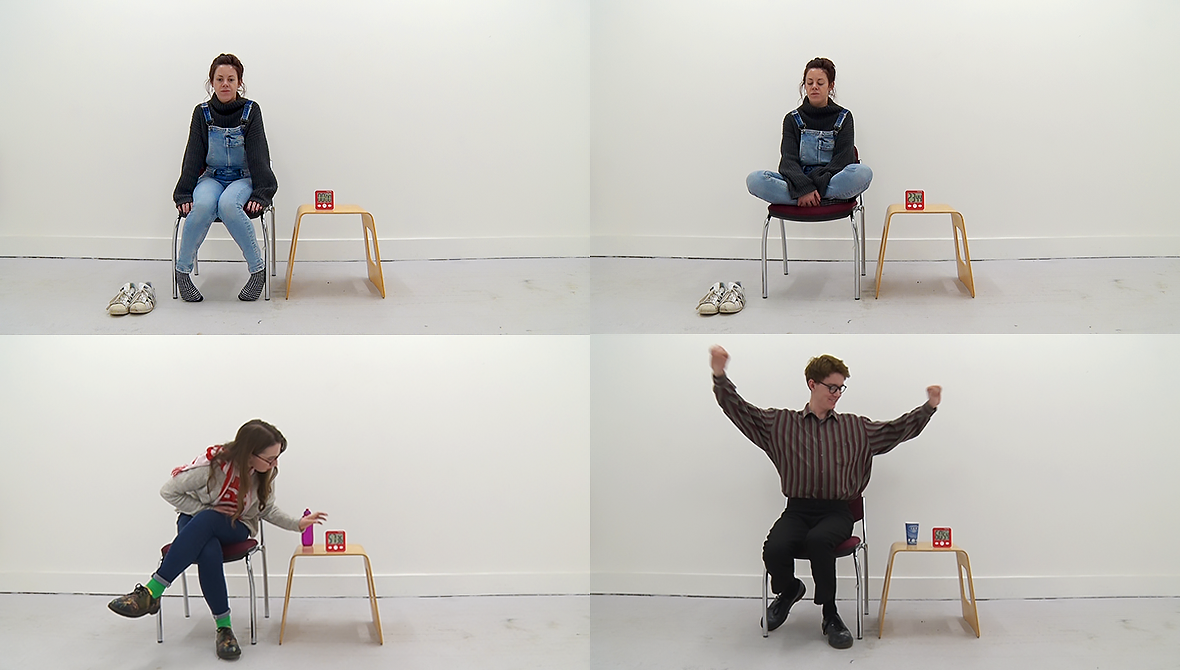 An Hour
Friday 27th November, 12.45-2.15pm
An Hour is an online performance commissioned to mark the launch of the Institute of Advanced Studies' 2020/21 Time Programme.
The work consists of performers attempting to count time, accurately, for an hour, counting the seconds silently, saying only each (supposed) minute out loud. The audience, gathered in the same Zoom call, watches and listens to their attempts. In this, An Hour explores the concept of time as duration, and how we might experience time passing when we give ourselves over to it.
The work creates a tension between the mechanical measuring of time and time as subjective experience, through performers' attempts to measure themselves against clock time. This tension is compounded by the knowledge that participants are being watched to ensure they comply with the instruction to sit and count time for an hour.
Booking Information
This event is free. Booking is essential, and can be done here.
The performance will be followed by the workshop 'Spacetime and Chronotope – How Disciplines Conceptualise Time', organised by the Institute of Advanced Studies. This must be booked separately: please click here for further information.
Invitation to Participate
How better to consider time than to spend time with it? Not with your thoughts - there is no time for that - but by counting. Observe the seconds pass in your mind and wonder: was that 21 seconds or 22? 
If you would like to perform in the work (counting seconds silently and minutes out loud for one hour), please email David Bell - d.m.bell@lboro.ac.uk, and we will send instructions. 
Alison Ballard is a multi-media artist and lecturer, currently teaching at London Metropolitan University and Nottingham Trent University, UK. 
Martin Lewis is an artist, lecturer and PhD by practice research student at Loughborough University. His research is concerned with drawing, repetition and duration.
Project Partners
Institute of Advanced Studies Time Programme
Related Projects
On Time
Two new commissions in partnership with the Institute for Advanced Studies' 20/21 'Time' theme. Read more