Sarah Ciurysek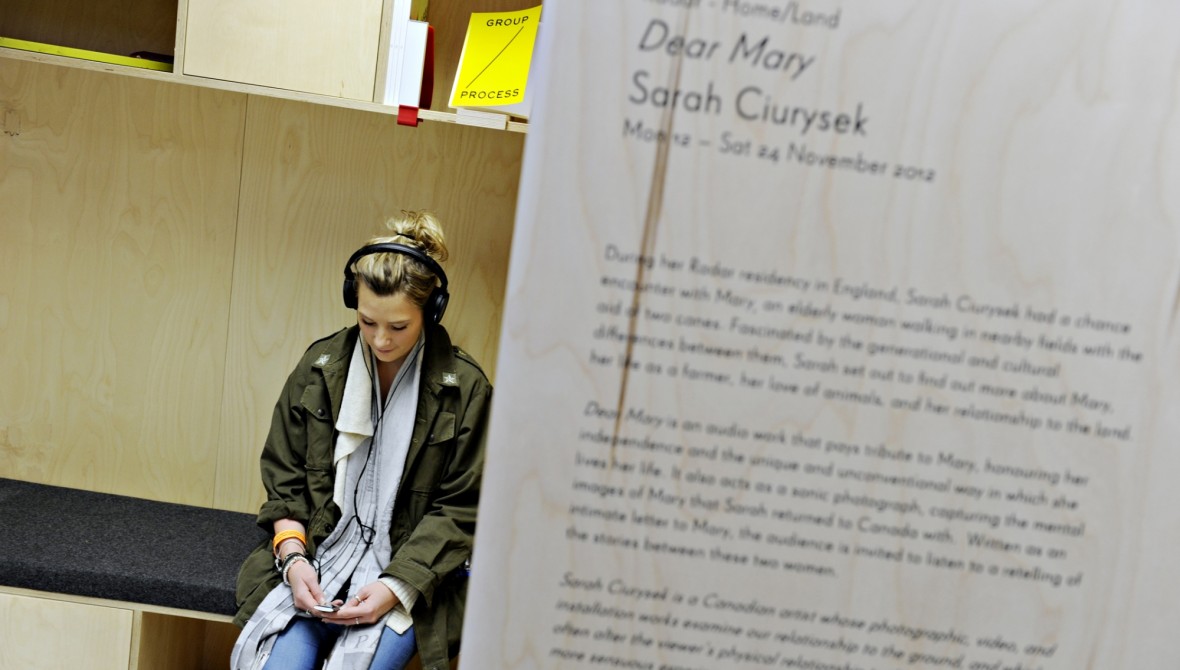 Dear Mary
During her Radar residency in Loughborough, Sarah Ciurysek had a chance encounter with Mary, an elderly woman walking in nearby fields with the aid of two canes. Fascinated by the generational and cultural differences between them, Sarah set out to find out more about Mary, her life as a farmer, her love of animals and her relationship to the land.
Dear Mary was an audio work that paid tribute to Mary, honouring her independence and the unique and unconventional way in which she lived her life. It acted as a sonic photograph, capturing the mental images of Mary that Sarah returned to Canada with. Written as an intimate letter to Mary, the audience were invited to listen to a retelling of the stories between these two women.
Sarah Ciurysek is a Canadian visual artist exploring the relationships we have with the ground. Soil figures prominently in works that reference graves, voids, and death, but also that highlight the life-giving components of the earth. She is most interested in our existential and emotional relationships to the ground (through burial, feeling grounded, being drawn to touch the earth). Historical, cultural, and practical relationships through farming and gardening are also important to me. 
Projects
Home/Land
An interrogation of photography's role in articulations of gender, identity, place and citizenship. Read more