Paul Rooney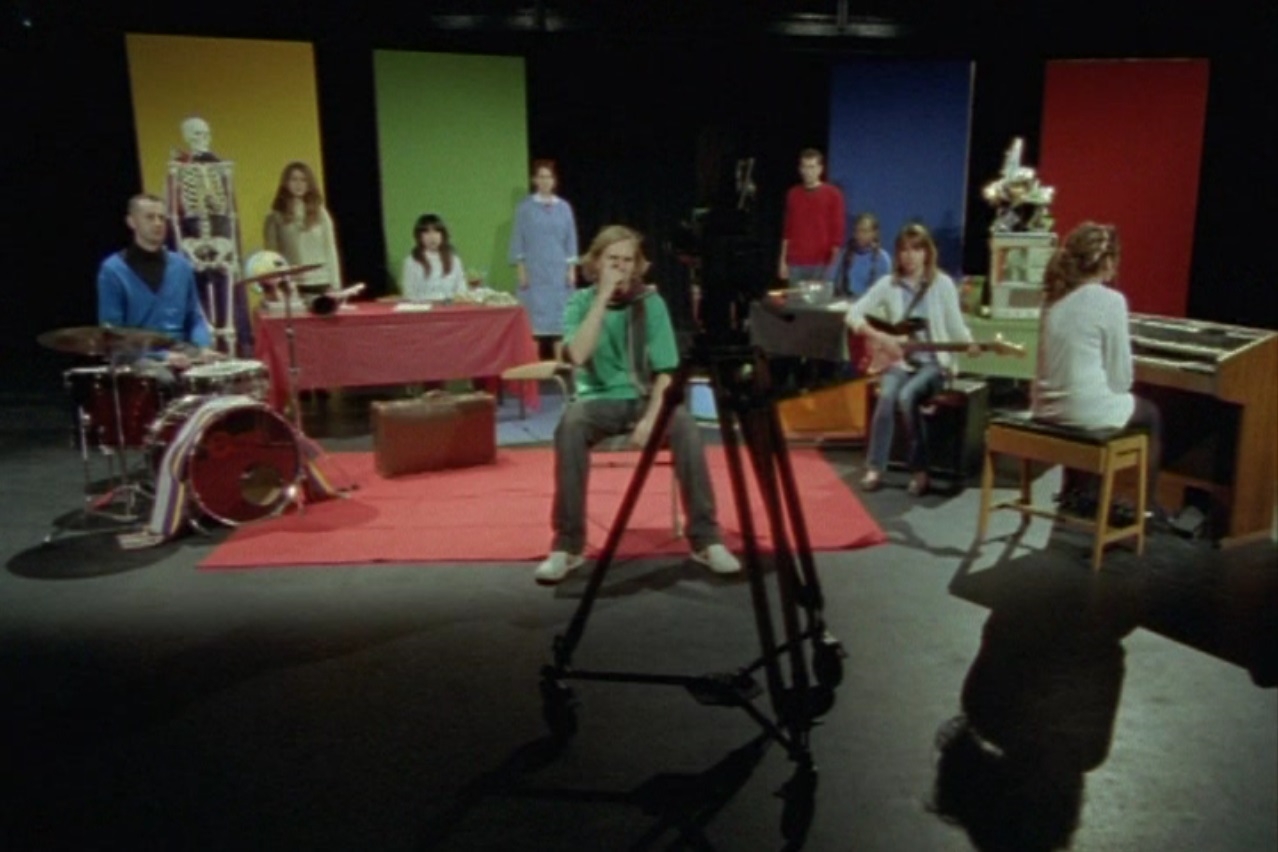 La Décision Doypack
Co-commissioned with Matt's Gallery, Rooney's film La Décision Doypack is extrapolated from the memoirs of Mackenzie J. Gregory, an Australian food industry manager who was in Paris on the 10th May 1968, the night when protestors first clashed with police. In Rooney's re-imagining, Gregory was also an amateur poet and drama enthusiast. His dreamlike description of the 'the events' is interposed with tales of an acting class he attended the night before, his monologue switching between descriptions of what he saw, food packaging, and snippets of romantic poetry. 
Shot in the University's drama studio with eight drama students, the work visualizes the clamour of city streets during an uprising. Shots are deliberately representationally 'inadequate', and though awkward (and at times comical), they also possess a simplified poetic clarity. 
La Décision Doypack is available from LUX, along with Rooney's film Failing That.
Paul Rooney is an artist/musician based in Liverpool. He makes work mostly as record releases and installations. Installations, videos and texts have been commissioned by organisations such as The Drawing Room andTate Liverpool; or have been made during artist residencies at places like DCA, Dundee; Proyecto Batiscafo, Cuba; and University of Oxford/Victorian College of the Arts, Melbourne. He has shown work at Tate Britain; The Arnolfini; BALTIC; Whitechapel Gallery; and ICA; and has exhibited internationally at places such as Museo Tamayo Arte Contemporáneo (Mexico City); Centro Andaluz de Arte Contemporáneo (Seville) and at the Shanghai Biennial. His music has been lauded by  The Wire and John Peel; his most-recent record, 2017's Futile Exorcise, features ghosts playing poker and haunting toilet seats.
Projects
Life is Interesting...When You're Furious
New works on the occasion of the 40th anniversary of 'the events' of May '68 in Paris. Read more