Mikhail Karikis and Cantamus Choir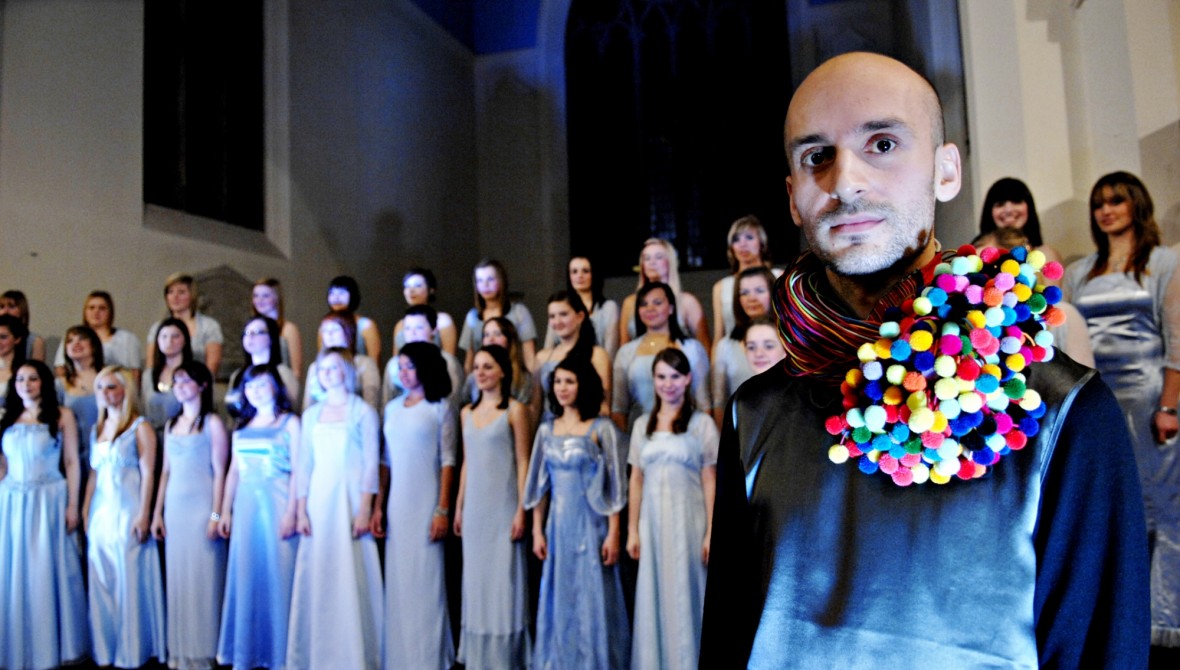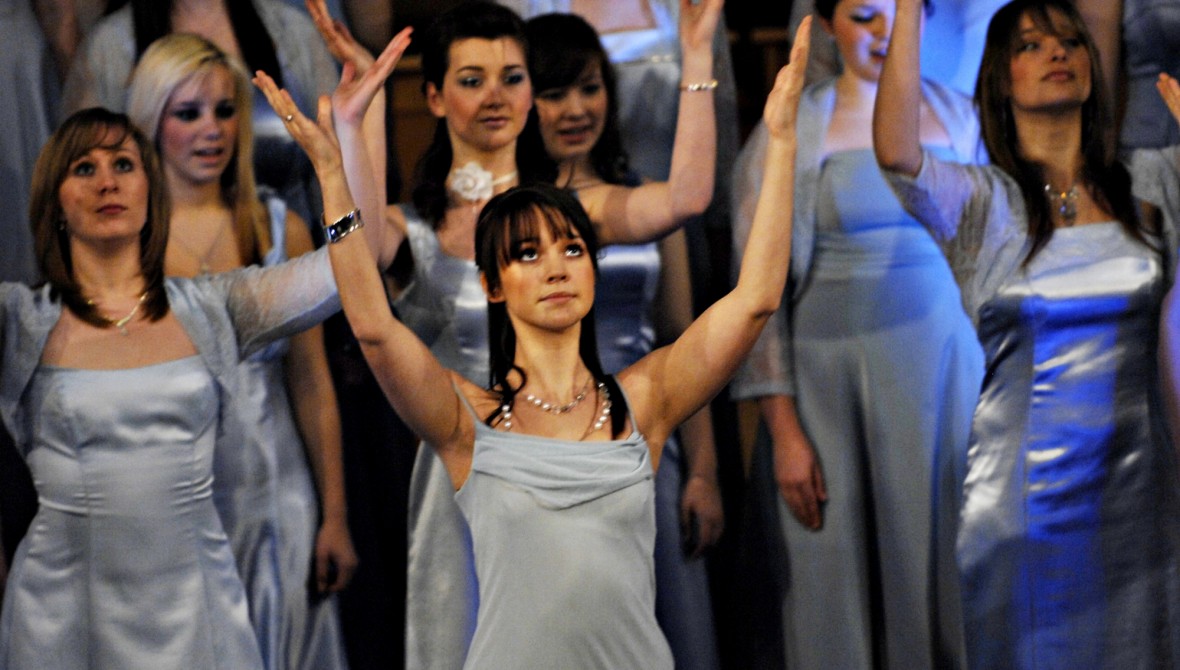 A Stranger Here
Mikhail Karikis collaborated with the celebrated Cantamus Choir to programme a concert exploring the musical articulation of difference. This took place at Emmanuel Church in Loughborough on the 26th January 2008. The centrepiece was a new composition by Karikis reimagining a motet by the English Baroque composer John Amner (1579-1641) through experimental vocal performance in order to perform a cross-century and cross-cultural dialogue. This was performed alongside works from across the world that feature 'strangers' from disparate worldly and otherworldly locations. Angels, fairies, witches, unborn fetuses and travellers were among those who appeared, presenting different ways in which the 'strange' has been musicalized.
Short clips of the performance can be viewed here and here.
Mikhail Karikis is  a Greek/British artist and composer. His work embraces moving image, sound and other media to create immersive audio-visual installations and performances which emerge from his long-standing investigation of the voice as a sculptural material and a socio-political agent. He often collaborates with communities and his works highlight alternative modes of human existence, solidarity and action. He has performed internationally including at Royal Opera House Covent Garden, London, and Barbican Theatre, London. His sound works have been published world-wide by Bjork, DJ Spooky, UNICEF, MIT and on Sub Rosa records; and broadcast on most major European national radio stations including BBC Radio 3, RAI3 and Radio France. He holds academic and research positions at the University of Brighton and Royal College of Art, London.
Based in Mansfield, Cantamus Girls Choir consists of girls between the ages of 9 and 19 who come together for the sheer joy of singing and to be part of the Cantamus family. From its humble beginnings as a group of 18 girls who were the private pupils of founder Pamela Cook back in 1968, Cantamus has over 400 past members, many of whom pursue careers in music. The choir is internationally renowned, holding 29 first prizes in international choral festivals and 8 Grand Prix, including BBC Choir of the Year, Choir of the World (Llangollen Eisteddfod) and two World Choir Olympics gold medals (Bremen 2004 and Xiamen 2006). Cantamus has been featured in numerous radio and TV broadcasts. Engagements with professional orchestras include the BBC Promenade concerts in both Cardiff and London, the Royal Philharmonic Orchestra, the Halle Orchestra, the Academy of Ancient Music and the City of Birmingham Symphony Orchestra. These performances have been in the Royal Albert Hall, the Barbican and Royal Festival Hall in London, the Bridgewater Hall, Manchester, Harrogate International Centre and the Royal Concert Hall, Nottingham.
Projects
You are the Music While the Music Lasts
A series of performances, recordings and installations exploring the utilization of sound in the navigation, negotiation and construction of space. Read more