Maria Pask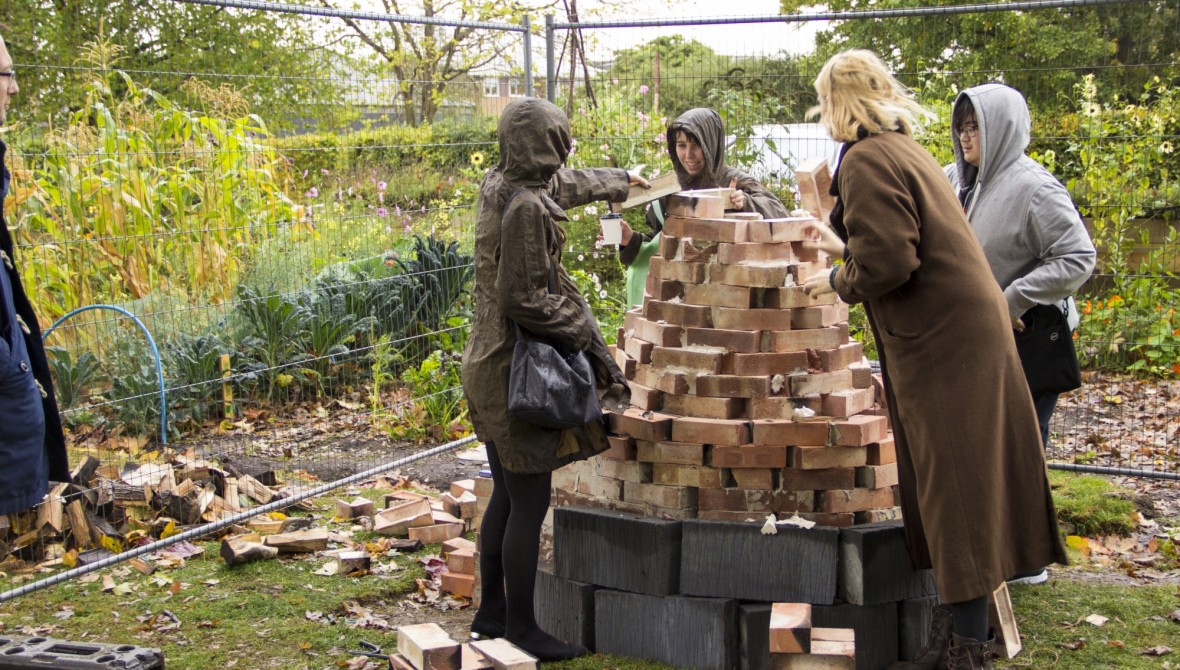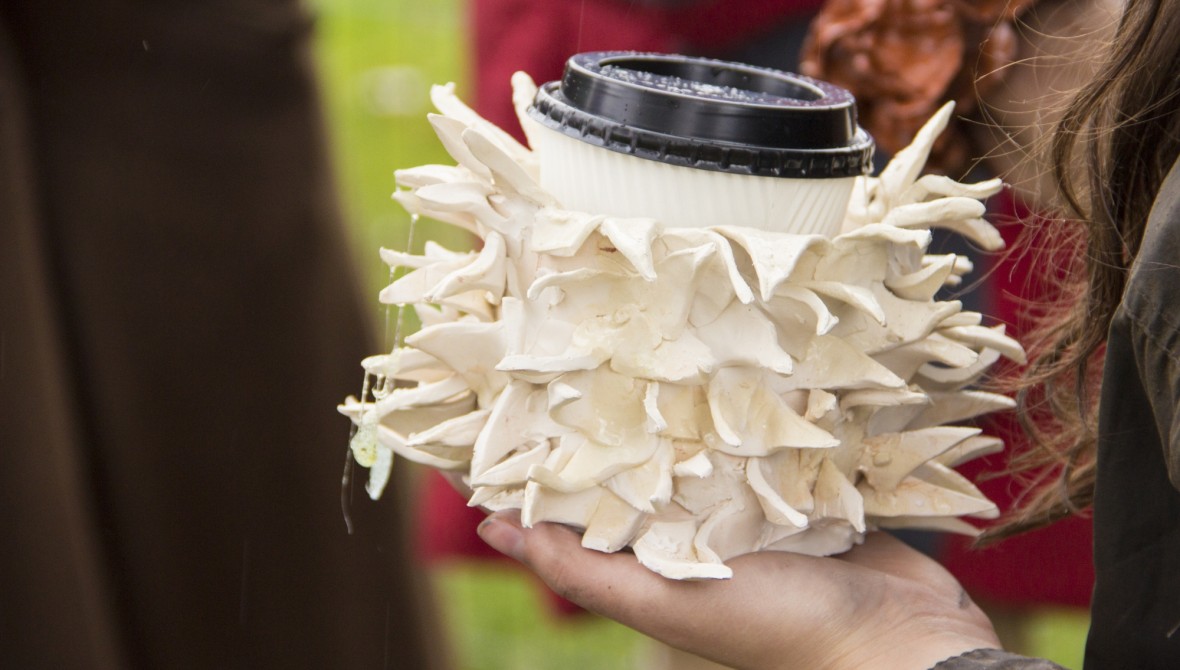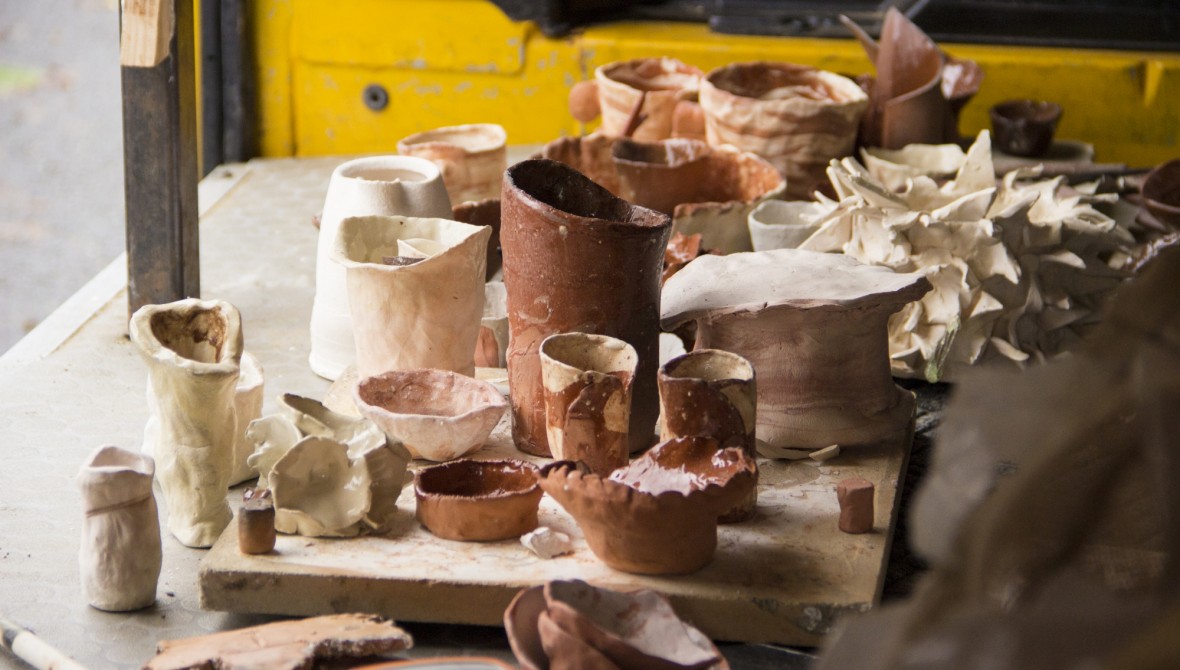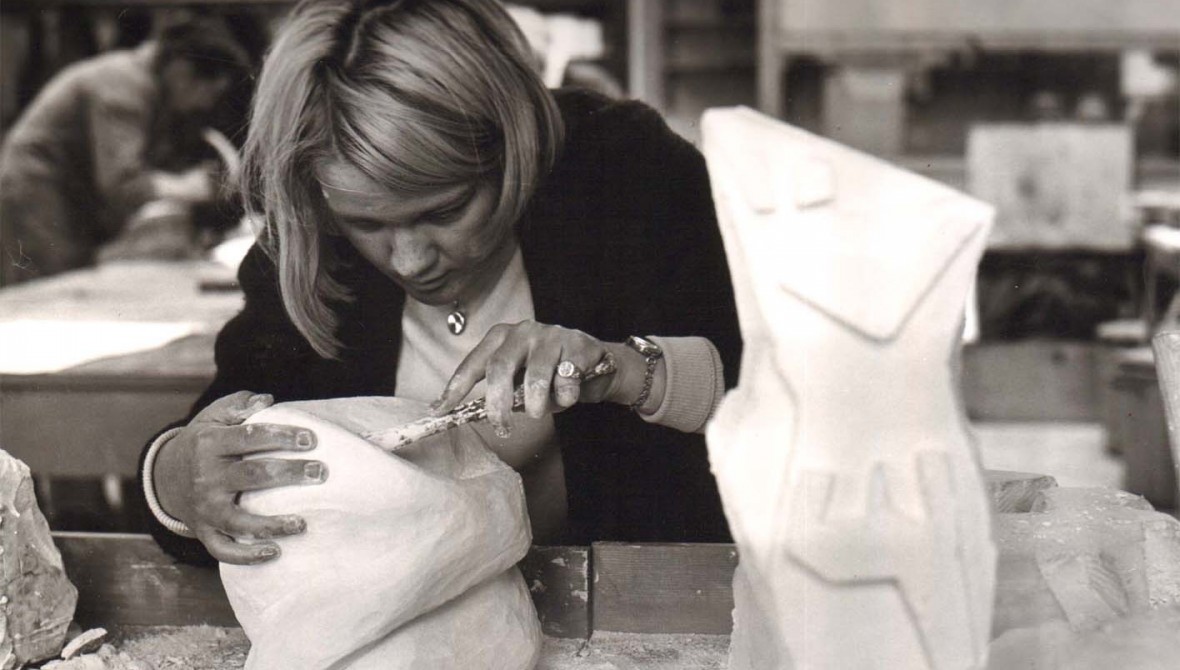 Elementary Activities
Maria Pask unearthed material in the University's archive relating to student involvement in the development of the campus' built environment. Across the University's history, students have been involved in the production of furniture, stained glass; and even built a cricket pavilion and a swimming pool. Inspired by this history, and the framing of such practice as being founded on 'those whose trade depended on a knowledge of art combined with sound workmanship', she explored the link between artist, marketable commodity and embodied practice.
Maria revisited this tradition by inviting Fine Art students to undertake a series of practical workshops, in which they learned how to build an outdoor, wood fired kiln and learned skills in woodwork. Through a process of discussion and experimentation, the students didn't just learn making skills, but decided what to make. The only criteria was that they needed to produce functional items that could be used within some aspect of the University's operation.
A project website presents archival images alongisde documentation of the workshops.
Maria Pask is an Amsterdam-based artist whose performance and installation works interpret the nature of collective creativity, empowerment and the live moment. Working with open formats and social structures, her works have been described as a "cocktail of social commentary, political doctrine, ecological soundings, philosophy, feminism, body politics and religion" (Michael Stanley). She has performed and exhibited internationally at, among others, Museum of Modern Art, Oxford; Athens Biennale, Greece; White Columns, New York City; W139, Amsterdam; Münster Sculpture Project, Germany; If I Can't Dance I Don't Want to Be Part of Your Revolution, Amsterdam; Frankfurter Kunstverein, Germany; BAK, Utrecht; De Appel, Amsterdam and Moderna Galerija, Ljubljana. She is represented by Ellen de Bruijne Projects, Amsterdam.
Projects
Questions of Value
Value, labour and economic affect interrogated through two artists' commissions. Read more