Libby Heaney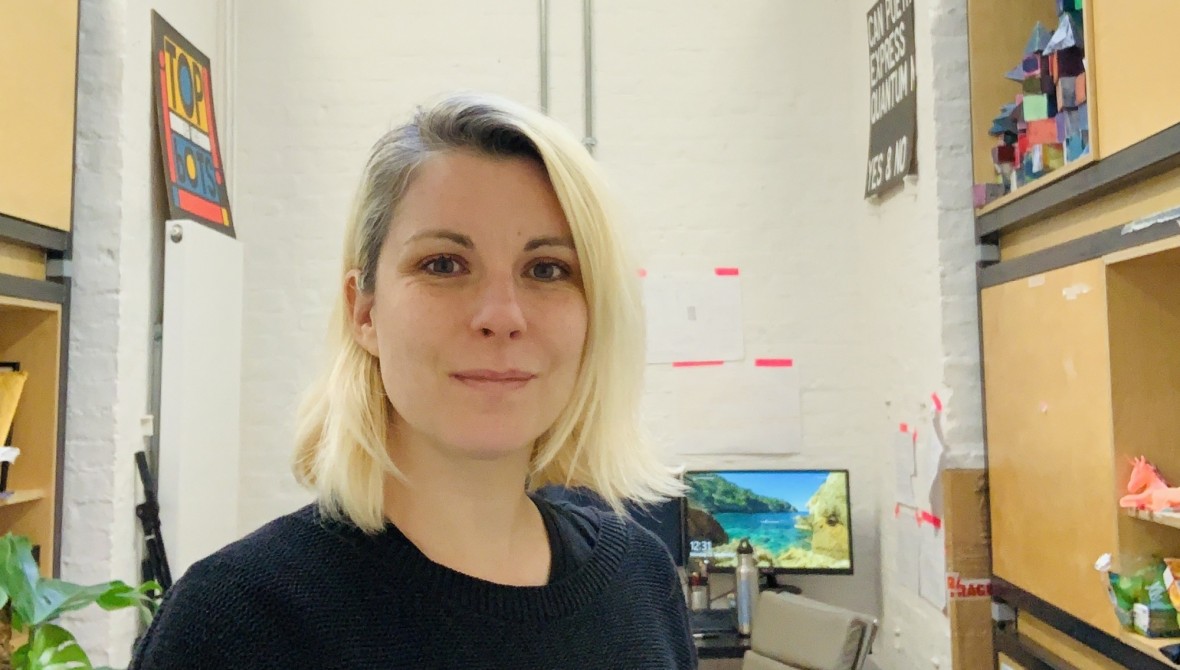 The Whole Earth Chanting
Libby Heaney is developing a new performance in collaboration with musician Nabihah Iqbal (Ninja Tune). 'The Whole Earth Chanting' explores the power of singing and chanting to create new collective identities encompassing humans and non-humans, and entangling human perception with the material world.
Heaney has trained an Artifical Intelligence on a variety of chants, including football songs and religious music, as well as non-human sounds (birdsong, rumblings from quantum physics labs) matched to human chants via spectogram analysis. This AI will then generate, compose and connect chants in a liver performance, accompanied by Iqbal. 
The Whole Earth Chanting combats the typical use of AI by tech companies and states in the categorisation and labelling of people. In this, societal biases and unequal power are embedded structures within the code, putting certain groups at risk of prejudice and at risk of (even greater) exploitation. 'The Whole Earth Chanting' subverts this use of machine learning.  Rather than separating and dividing, the algorithm creates its own hybrid sounds by rearranging and weaving together seemingly disparate categories. Rather than focussing AI on (perceived) risk. Heaney opens it up to possibility.
Libby Heaney produces moving image works, performances, and participatory and interactive experiences spanning quantum computing, virtual reality, AI and installation. Her practice seeks to subvert the capitalist appropriation of technology, which seeks to categorize and control, causing alienation, prejudice and division (as well as an ever increasing depletion of resources). Instead, Heaney uses tools like machine learning and quantum computing to undo biases and to forge new expressions of collective identity and belonging with each other and the world.Libby has exhibited her artwork widely in galleries and institutions in the UK and internationally including a solo exhibition as part of the 2017 EU capital of culture in Aarhus and in group shows at Tate Modern (London 2016, 2019), ICA (London 2019), V&A (London 2018), Barbican (London 2019), Somerset House (London 2019), Sheffield Documentary Festival (2018), Science Gallery Dublin (2017, 2018, 2019), Sonar+D (with the British Council, Barcelona 2017), Ars Electronica (Linz 2017), CogX (London 2018), Telefonica Fundacion (with the British Council, Lima 2017). She is currently a resident of Somerset House Studios.
Projects
Risk Related
A series of commissions exploring risk and its social, ecological and economic relations. Read more
Project Partners
Events
POSTPONED: The Whole Earth Chanting
Tue 28 April 2020
18:30pm - 19:30pm
The performance of a new musical work for voice and AI. Read more