Juneau Projects and Ben Neal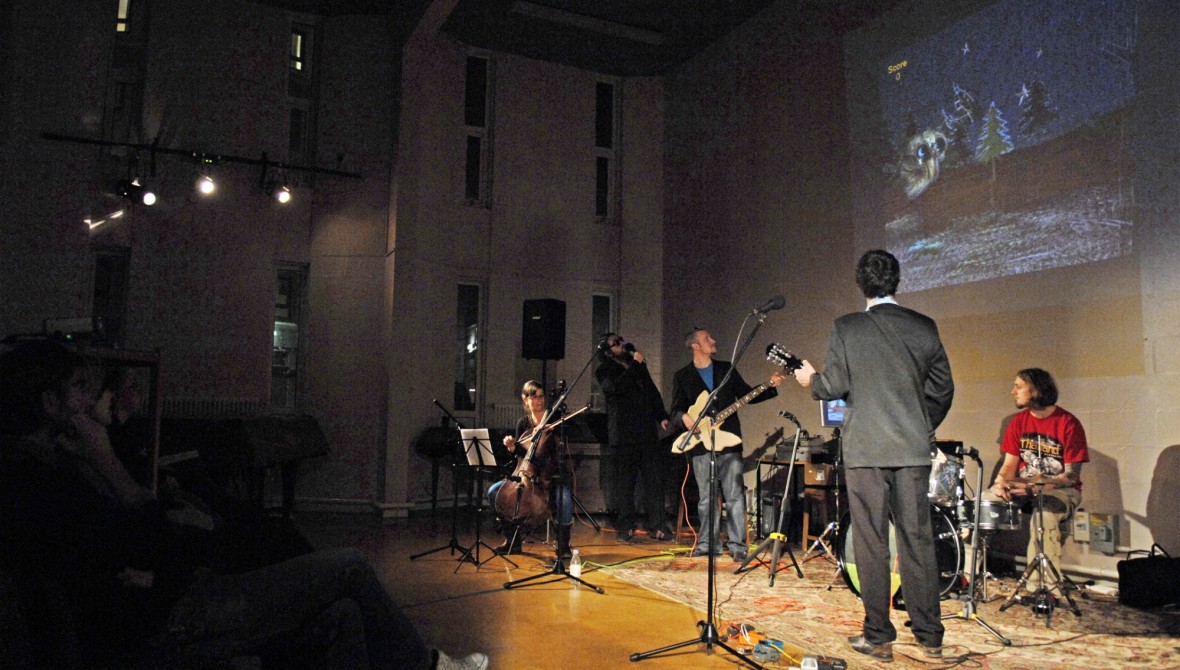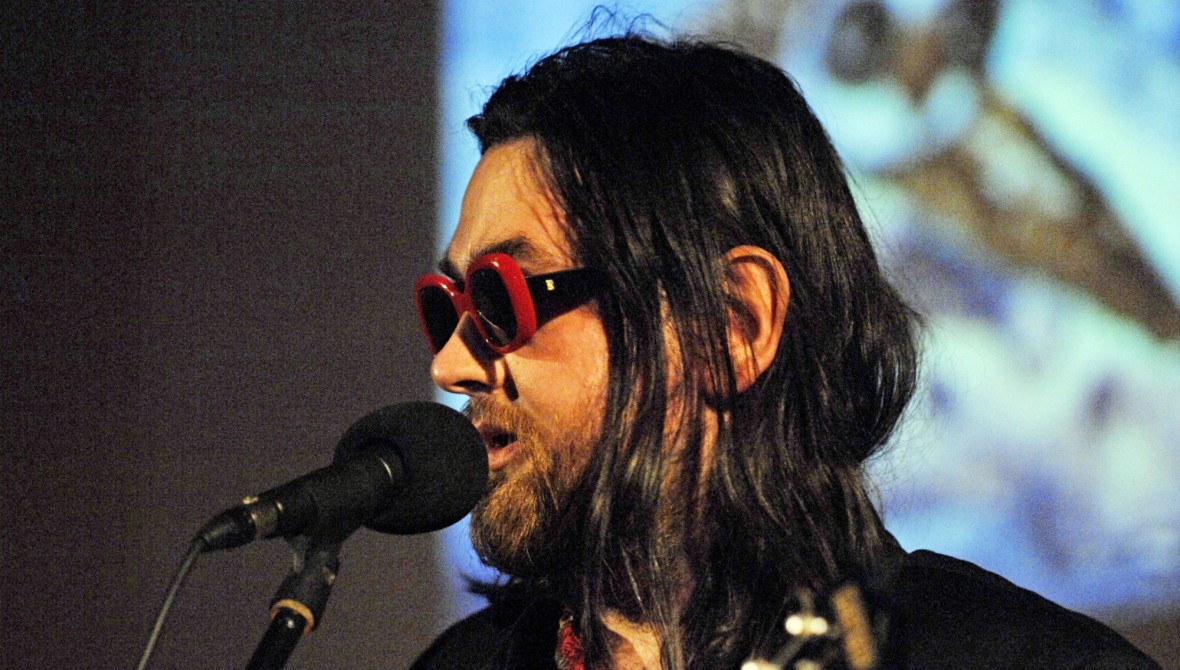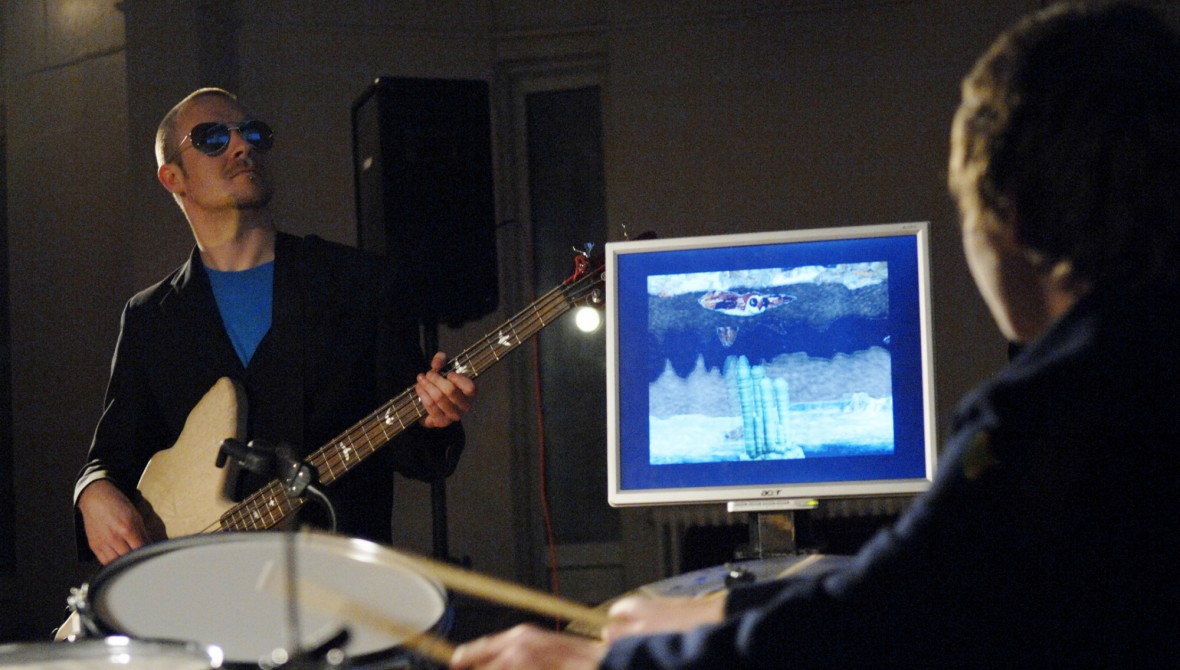 Sewn to the Sky
Sewn to the Sky is a shoot-em-up computer game in which three people guide an owl through a series of tapestry-like woodland landscapes using modified musical instruments. A bassist makes the owl fly up and down, a drummer controls movement forwards and back, whilst a guitarist regurgitates pellets for firing at enemies. Juneau Projects conducted a live performance at Loughborough University on Thursday 15th November 2007, concluding with the opportunity for audience members to play.
The research and development of this project was supported by Vivid, Birmingham and was commissioned by Media Art Bath. Guitars were designed with assistance from Userlab, Birmingham.
Juneau Projects was formed in 2001 by Philip Duckworth and Ben Sadler. The majority of their work includes participatory elements and involves projection, sound, music, animation and installation. They are particularly interested in the rapidly increasing speed of technological development, and its associated obsolescence.
Ben Neal is a digital artist who often works with STEAM subjects (combining Science, Technology, Education, the Arts & Maths) and leads creative technology projects across education and the arts. .
Projects
You are the Music While the Music Lasts
A series of performances, recordings and installations exploring the utilization of sound in the navigation, negotiation and construction of space. Read more