Joanne Tatham and Tom O'Sullivan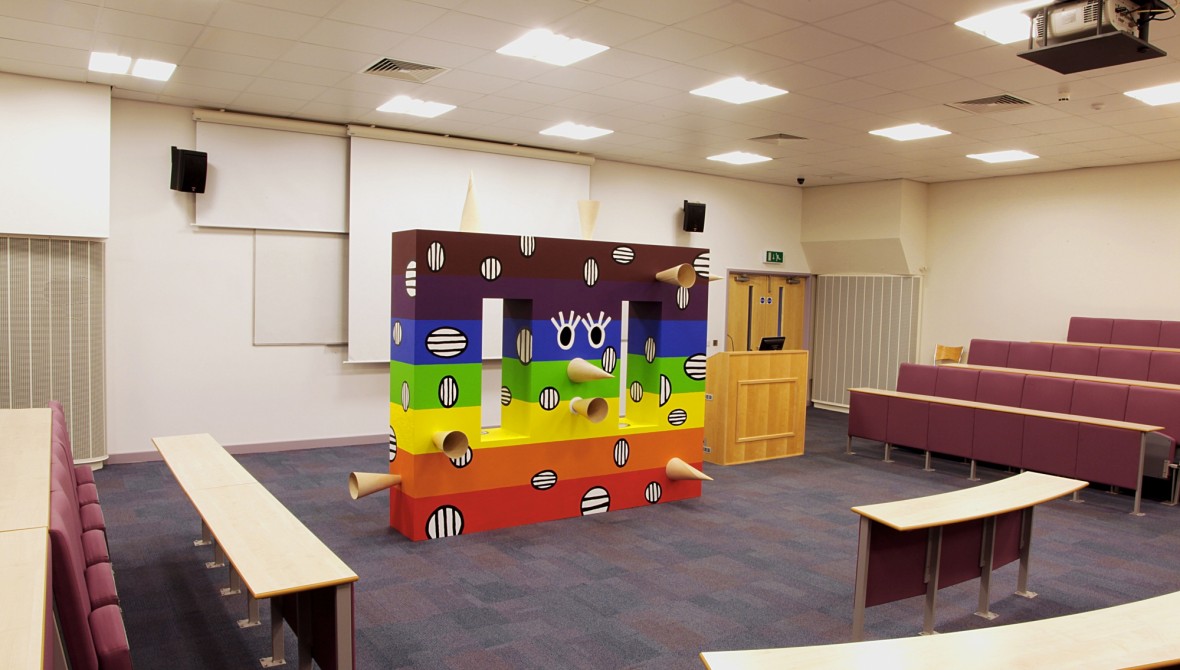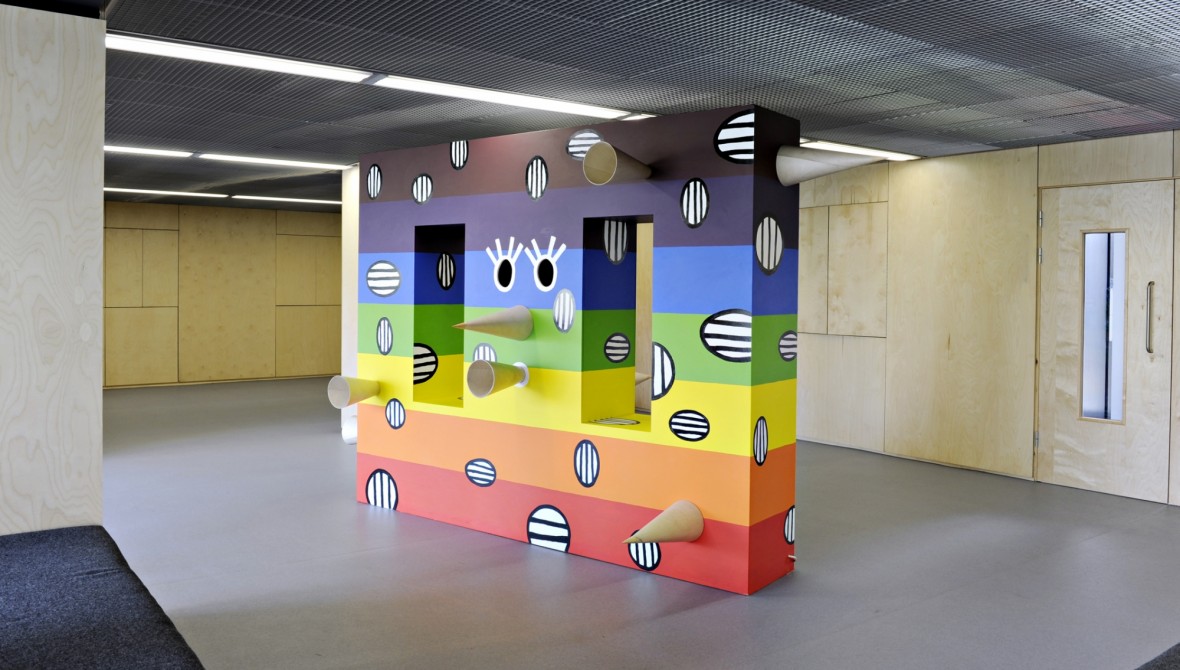 The Default Exchange Adjusted
Through site, object, text and image, O'Tatham and Sullivan curated a "choreographed situation" that considered the conditions and contexts of the sculptural object. A guide to some of the University's sculptures was produced, along with a "speaking wall". The guide contained a new series of photographs of the sculptures on campus, including works by Lynn Chadwick and Peter Peri. The speaking wall's recital took the form of a shaggy dog story that described an encounter at a sculpture park with a similarly misbehaved sculpture.
Joanne Tatham & Tom O'Sullivan would like to thank Ant Macari for his help with the audio recital.
Joanne Tatham and Tom O'Sullivan have worked collaboratively since 1995 and produce absurd or contradictory interventions as a means of considering or examining a situation. Their artworks often function as displacements or diversions which encompass sculpture, painting, architecture, photography, performance, literature, institutional critique and curation. They often describe their objects and installations as stage sets or props, and it is often the choreography and curation of these elements that should be understood as the artwork. These artworks create a staged theatrical experience for a viewer, allowing them to consider their context and their relationship to it. 
Projects