Ania Bas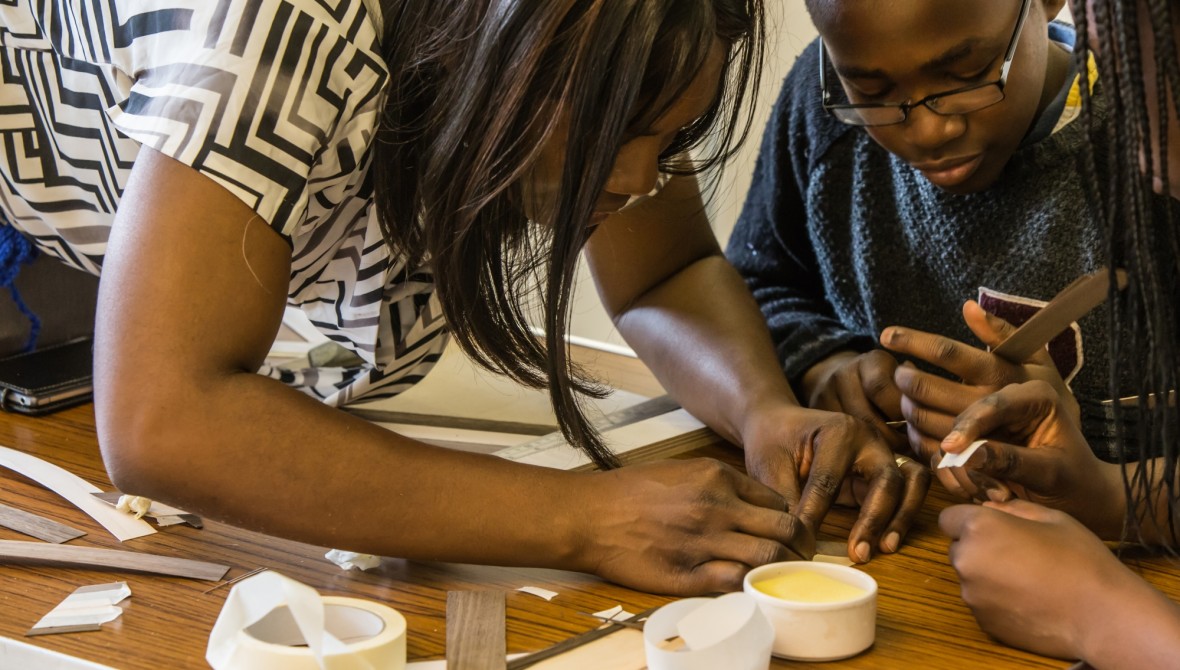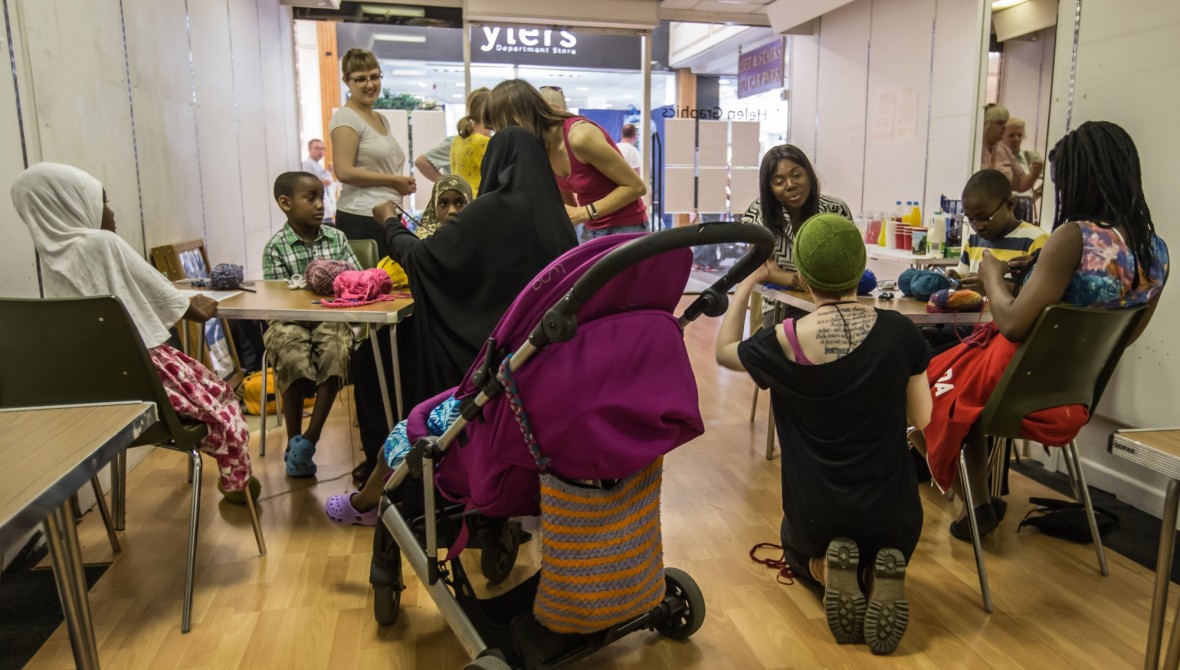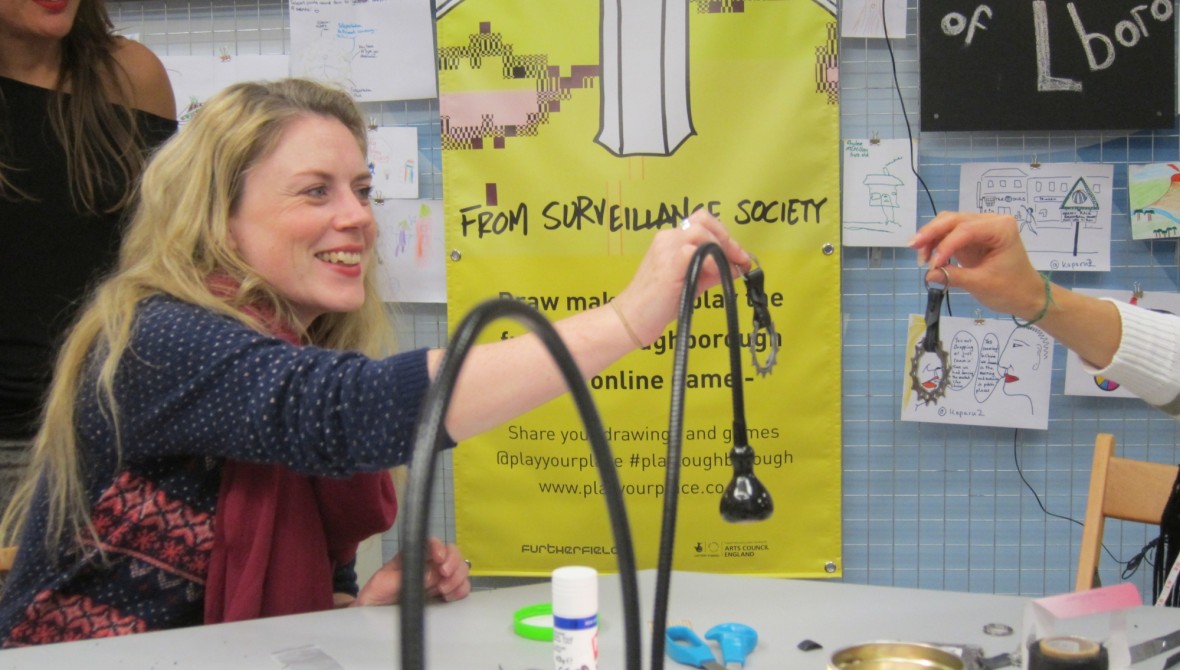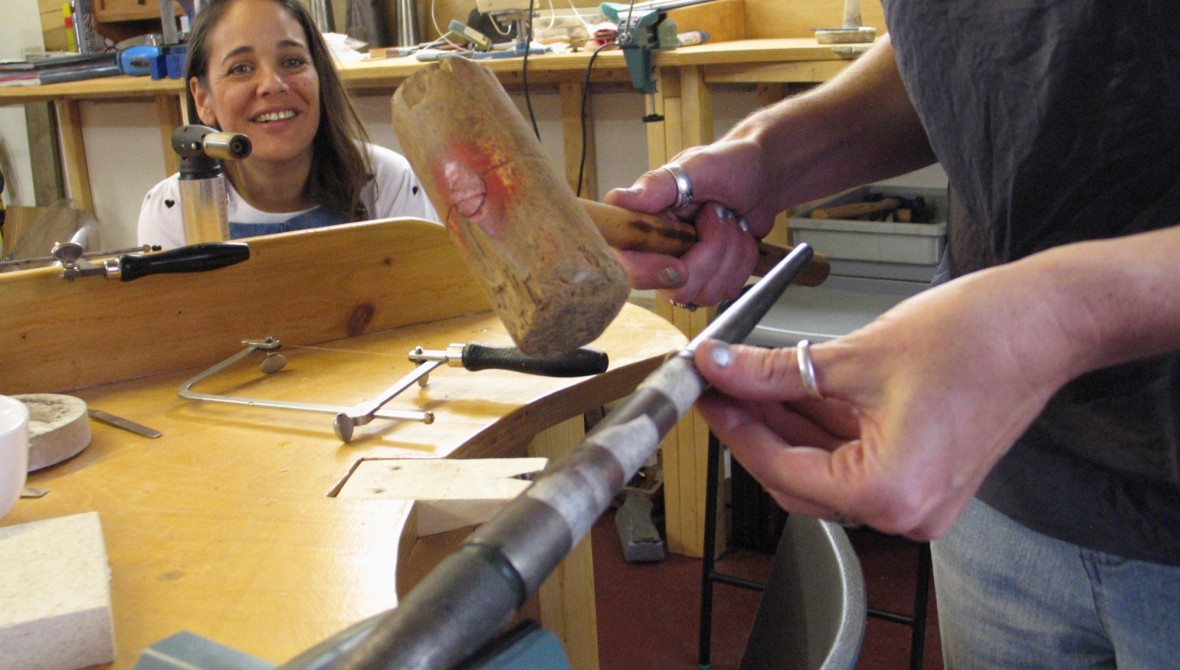 As part of Market Town, Ania Bas' Show Me How created spaces for the exchange of skills and knowledge that are not commercially sustainable for the majority of people. These explored the value of practical skills, hands on work, sharing, and co-working in the contemporary culture and daily life of market towns. Local makers were paid to share their skills with community members in a hands-on manner, with skills such as pottery, crocheting, woodwork and silversmithing covered. A dedicated day of sessions specifically for families allowed them to try their hand at some of the same skills.
Throughout the programme participants, speakers, and workshop leaders were encouraged to discuss and explore the possibility of a culture of shared knowledge and resources. The practical making sessions was complemented by two discussion evenings: 'Why Run a Co-op?' and 'How to Run a Co-op', which featured speakers from national co-operatives discussing the motivations and practical considerations behind their ventures.
Ania documented her progress through a series of blog posts in which she shares her thoughts on the experience, her inspirations, and how she reached her particular interpretation of the Market Town brief. These warm and enlightening posts are a must-read for anyone wanting a deeper insight into the commission and into Ania's processes as an artist.
Ania Bas is an artist working across text, performance, publishing and social engagement to create situations that support dialogue and exchange and question existing frameworks of participation. She is interested in the ways that narratives shape understanding, mythology and knowledge of places and people, and in supporting the exchange of skills and knowledge that are not necessarily commercially sustainable and valued. She is a co-founder of The Walking Reading Group on Participation, and was an Open School East associate in 2013/14. She has worked with a number of galleries including Tate, Whitechapel Gallery, Camden Arts Centre and The New Art Gallery Walsall.
Projects
Market Town
A programme of commissions and critical debate focusing on the regeneration of Loughborough town centre. Read more