Willi Dorner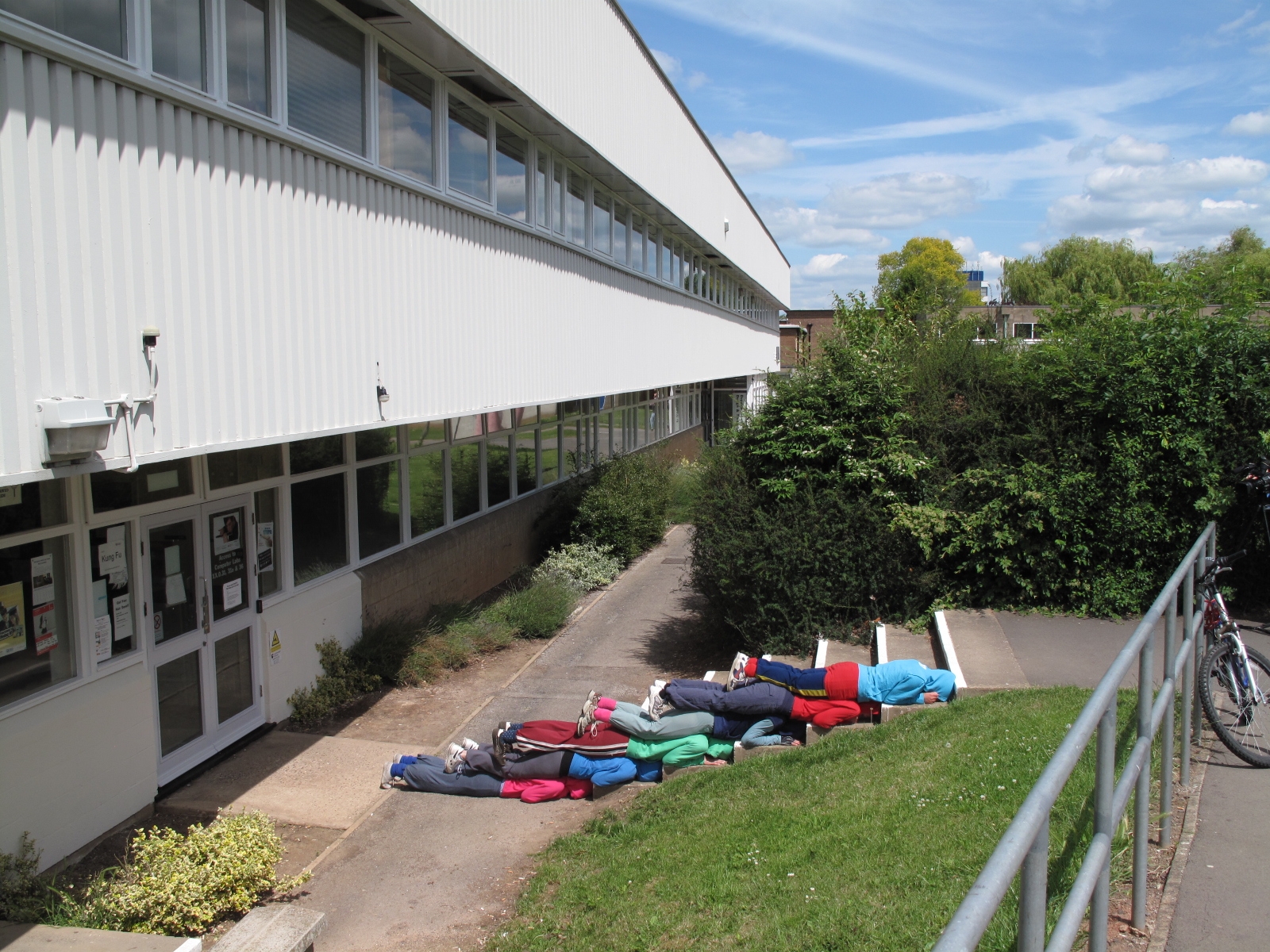 Bodies in Urban Space is a moving trail, choreographed for a group of dancers. A chain of physical interventions set up very quickly and only existing temporarily allows the viewer to perceive the same space or place in a new and different way, with actions that may be witnessed by dedicated followers of the trail or passers-by. The intention is to provoke thinking and unsettle the viewer, causing people to reflect on their surroundings and their own movement, behavior and habits. Although the interventions are temporary, they leave imprints on the eyewitnesses' memory.
Instantiations of the project began in 2007 and continued as of 2018. We brought the project to Loughborough as part of Architectures of Control as part of the University's Centenary Open Day in June 2009.
Willi Dorner is a choreographer based in Vienna who combines disciplines to subvert and question the notion of movement and dance.
Projects
Architectures Of Control
Works exploring environmental and design 'controls', and the possibility of resistance. Read more