Richard Paul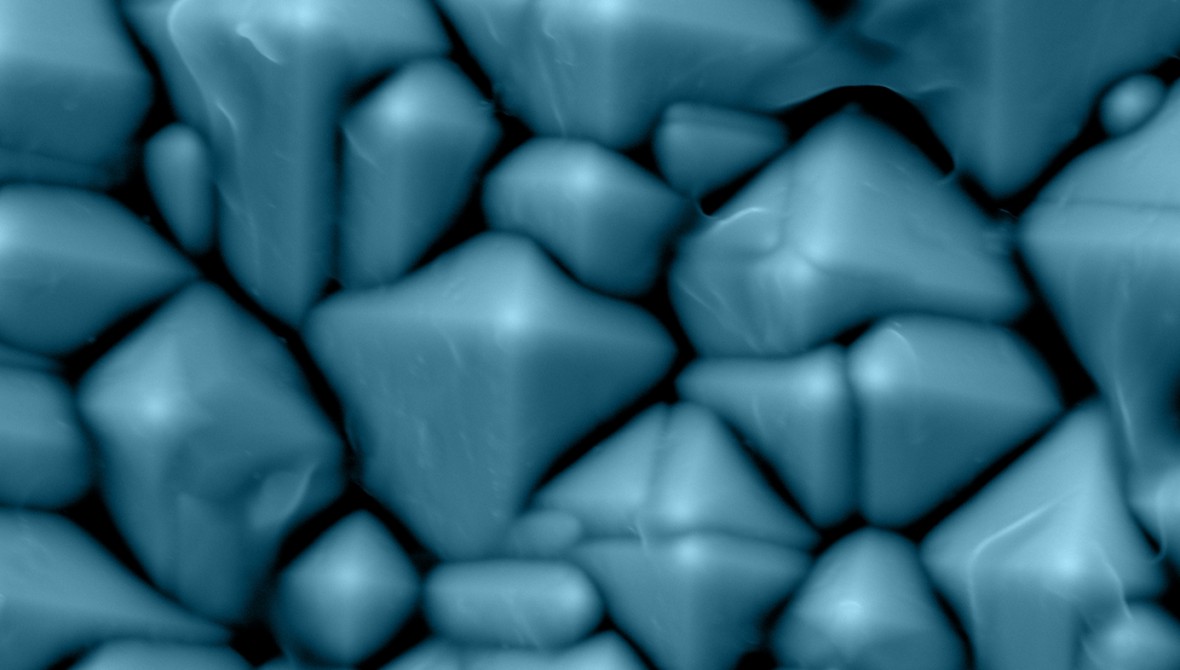 Richard Paul made use of the Department of Materials' imaging equipment, finding techniques to produce 3D lenticular prints and gathering information and images for a 3D video. Paul is fascinated by how important images are for almost infinitesimally accurate measurement, and also by his own impulse to attempt to grasp microscopic images as analogues to things and landscapes he already understands. Paul has produced a series of lenticular prints from images captured using the microscopes. A type of print produced using stereo pair images, lenticular prints give the illusion of three dimensionality.
A series of Paul's photographs will be exhibited as part of 'Beyond Transparency' in January 2020, alongside works by other Materials Residency artists.
Richard Paul was born in Paisley and studied BA Fine Art in Duncan of Jordanstone College of Art, Dundee (now University of Dundee) and MA Fine Art at Central Saint Martins (now UA). An extended period as a catalogue photographer and noise musician coloured (literally) his vision of the world and the means by which he felt he could articulate it. A chance encounter with a product of Brian May's obsession with stereoscopic photography (a still life by T.R. Williams) allowed himto figure out a happy medium between the image and the object; this has resulted in him producing lenticular prints and 3D videos for projection and 3DTV. Representation by Theodore:Art in New York, solo exhibitions in Seventeen Gallery London and Sixprojectspace, Bournemouth, and various international group shows have allowed him to develop his practice in full view of various publics. 
Projects
Materials Residencies
Artists Phoebe Collings-James, Richard Paul and Rachel Pimm undertake research in the University's Department of Materials. Read more
Project Partners