Public Works & myvillages.org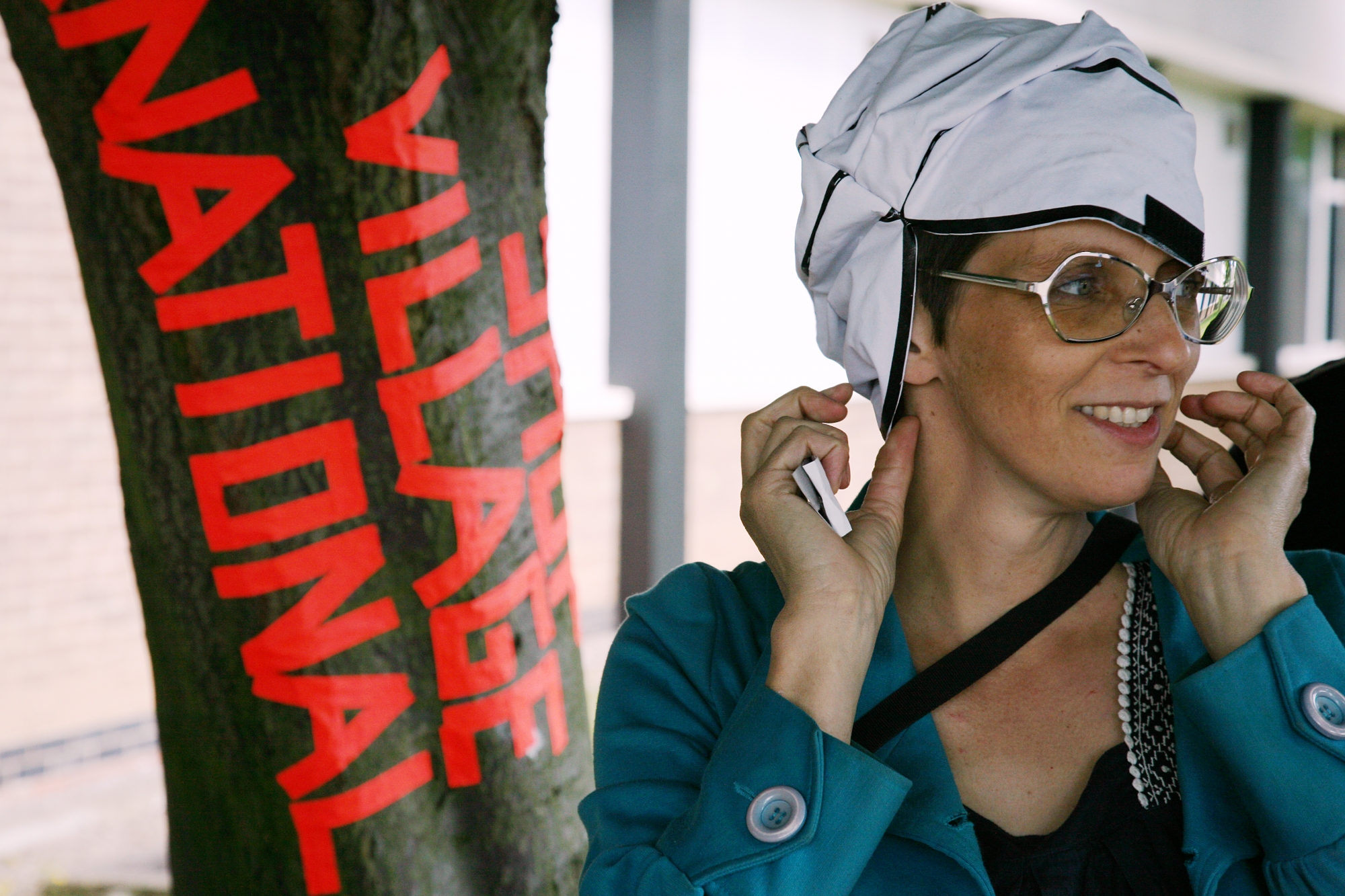 A Ball is a Ball is a Ball was a project by the artist Kathrin Böhm, undertaken by Public Works and myvillages.org, and in collaboration with a youth group from the nearby village of Barrow-upon-Soar and Loughborough University's Sports Technology Institute. They undertook a shared product development and production programme which led to the creation of a 'second skin' to cover sports balls and transform their function; and worked on the development of a new sport utilizing this invention - 'Barrowball'. The 'ball skin' was made available through myvillages.org's 'International Village Shop' alongisde products from other myvillages.org commissions: Horsemilk Shampoo from Friesland in the Netherlands, Buttersoons from Upper Frankonia in Germany and Titschy/Kitschy houses from Lawson Park in Cumbria. 
myvillages.org was founded by artists Kathrin Böhm (DE/UK), Wapke Feenstra (NL) and Antje Schiffers (DE) in 2003, to advocate for a new understanding of the rural as a place of and for cultural production. Their'work addresses the relationship between the rural and the urban, looking at different forms of production, pre-conceptions and power relationships, whilst passionately questioning the cultural hegemony of the urban.
Public Works  is a not-for-profit critical design practice that occupies the terrain in-between architecture, art, performance and activism. Kathrin Böhm was a founder member of the group in 2004.
Participants from Barrow-upon-Soar were Alison Johnston, Conor Kirk, Charlie Brown, Jack Brown, Jordan Brown, Billy Bott, Jessica Cox, Matthew Doherty, Callum Johnson, Alix Johnston and Nathaniel Higton. 
Participants from Loughborough Sports Technology Institute were John Edwards, Dan Toon, Ash Gray, Sarah Mullane and Steph Forrester. 
Projects
Group Process
A commissioning series interrogating collaborative and interactive arts practice, and exploring notions of 'value' in the arts. Read more