Preview: Bodies of Knowledge in Residence at Attenborough Arts Centre
Thu 24 October 2019, 6:30pm - 9:00pm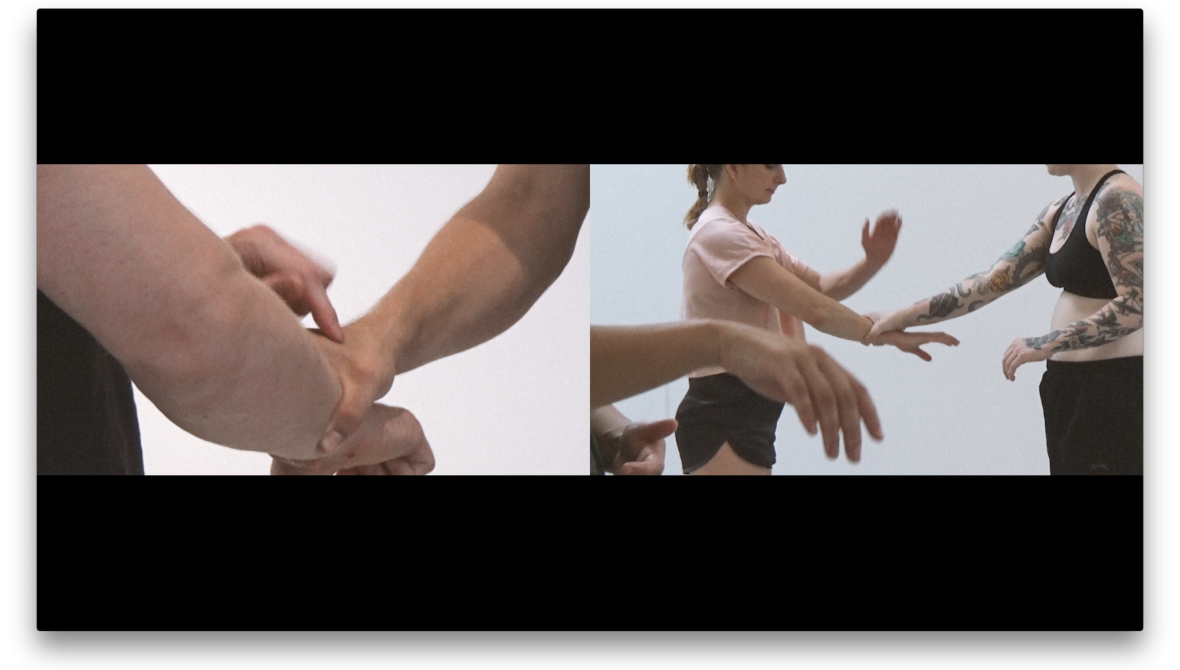 Join us for the opening night of Bodies of Knowledge in Residence at Attenborough Arts Centre, Leicester! For ten days the project will be taking up residency in one of Attenborough's galleries, presenting work produced as part of the project and utilizing the gallery as a site of production. This opening night event gives you the chance to explore the work and meet those involved in its production. Refreshments and snacks will be provided.

The work displayed presents and draws on images produced during a series of artist-led, interdisciplinary workshops exploring how bodies hold and produce knowledge in different contexts. The artist Tara Fatehi Irani and Kathak dancer Kesha Raithatha worked in collaboration with researchers from Loughborough University's Migrant Memory and the Postcolonial Imagination project to explore the ways in which memory, migration and narrative are coded in dance and movement. Joe Moran worked in collaboration with pro-wrestler Cara Noir and Dr Claire Warden to explore reality and performance in contemporary dance and wrestling, with their workshop resulting in the production of a film by the artist and filmmaker Sam Williams. Raju Rage, meanwhile, worked with trans people to explore embodiment and self-representation as empowerment through the use of still and moving images.

The project will continue beyond the residency, working towards a final exhibition and publication.
Booking
Please book for free here.
Related Events
Bodies of Knowledge in Residence at Attenborough Arts Centre
Fri 25 October
00:00am - 00:00am
Radar presents ongoing work exploring the body as a site for the production of knowledge. Read more
Related Projects
Bodies of Knowledge
Three discrete commissions using performance and experimental documentary to explore the body as a site for the production and retention of knowledge. Read more
Texts
Wrestling and Embodied Knowledge: Reflections on a Workshop
Dr Claire Warden reflects on Joe Moran and Cara Noir's workshop exploring wrestling's relationship to embodied knowledge. Read more