POSTPONED: The Whole Earth Chanting
Tue 28 April 2020, 6:30pm - 7:30pm at Emmanuel Church, Loughborough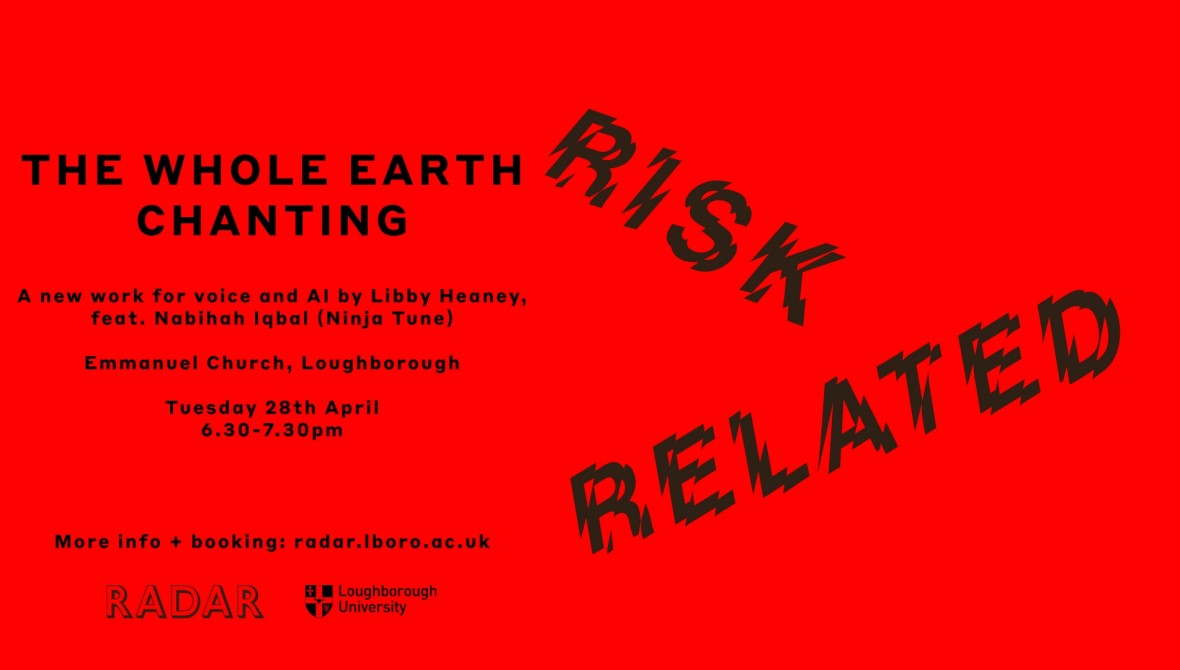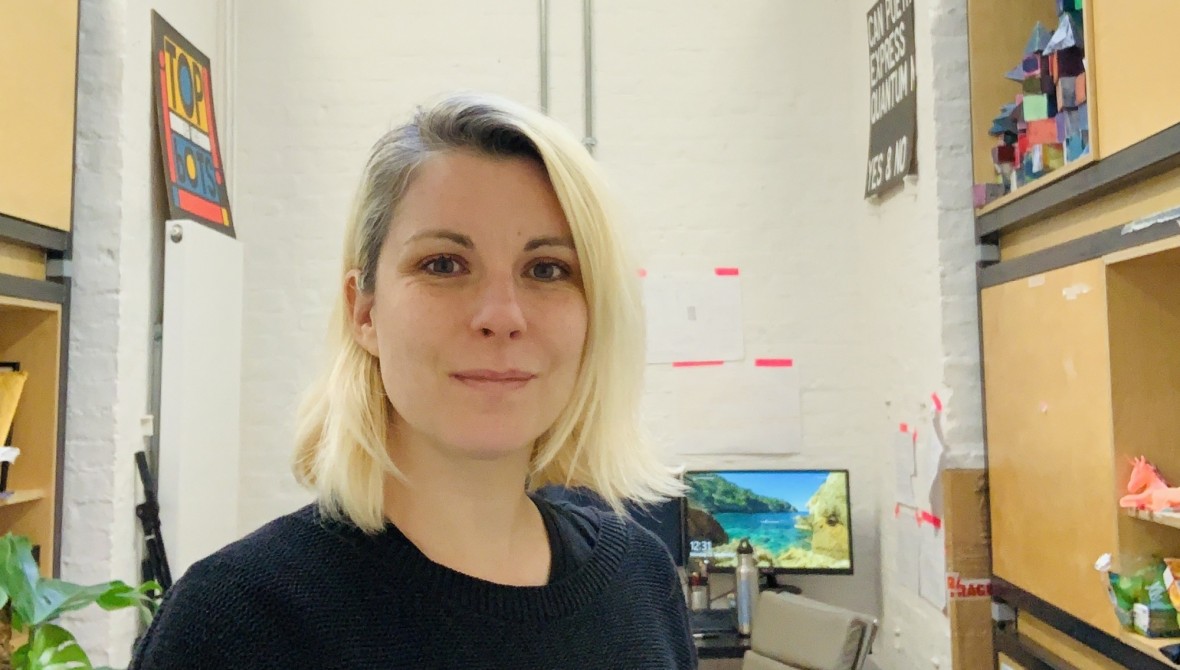 Planned Radar events and commissions will not, of course, be going ahead as planned. We are committed to supporting freelancers and as such will be paying commissioned artists for cancelled or postponed events/commissions as if they had gone ahead on schedule. We will then support artists to rearrange or reconfigure events in line with the latest government and institutional guidance, and best practice across the sector. We'd like to thank everyone we work with and our audiences for their patience and understanding, and wish you all the best. If you have any queries or concerns, please feel free to contact us.
'The Whole Earth Chanting' is a new work by Libby Heaney in collaboration with Nabihah Iqbal (Ninja Tune), which explores the power of singing and chanting to experiment with new layers of collective identity between humans and non-humans, entangling human perception with the material world. Iqbal will perform with an AI (Artificial Intelligence) trained to generate, compose and connect 'chants', of which Heaney has recorded and collected a diverse archive.
Bringing together religious and football chants, birds, rumblings from quantum physics labs and Iqbal's voice, individual sources will blend and dissolve within the work, creating a transcendental journey enabling the 'other' to enter and transform.
Access
Emmanuel Church has step-free access. If you have any other specific access needs please email LUArts@lboro.ac.uk.
Artists