Information for Loughborough University Academics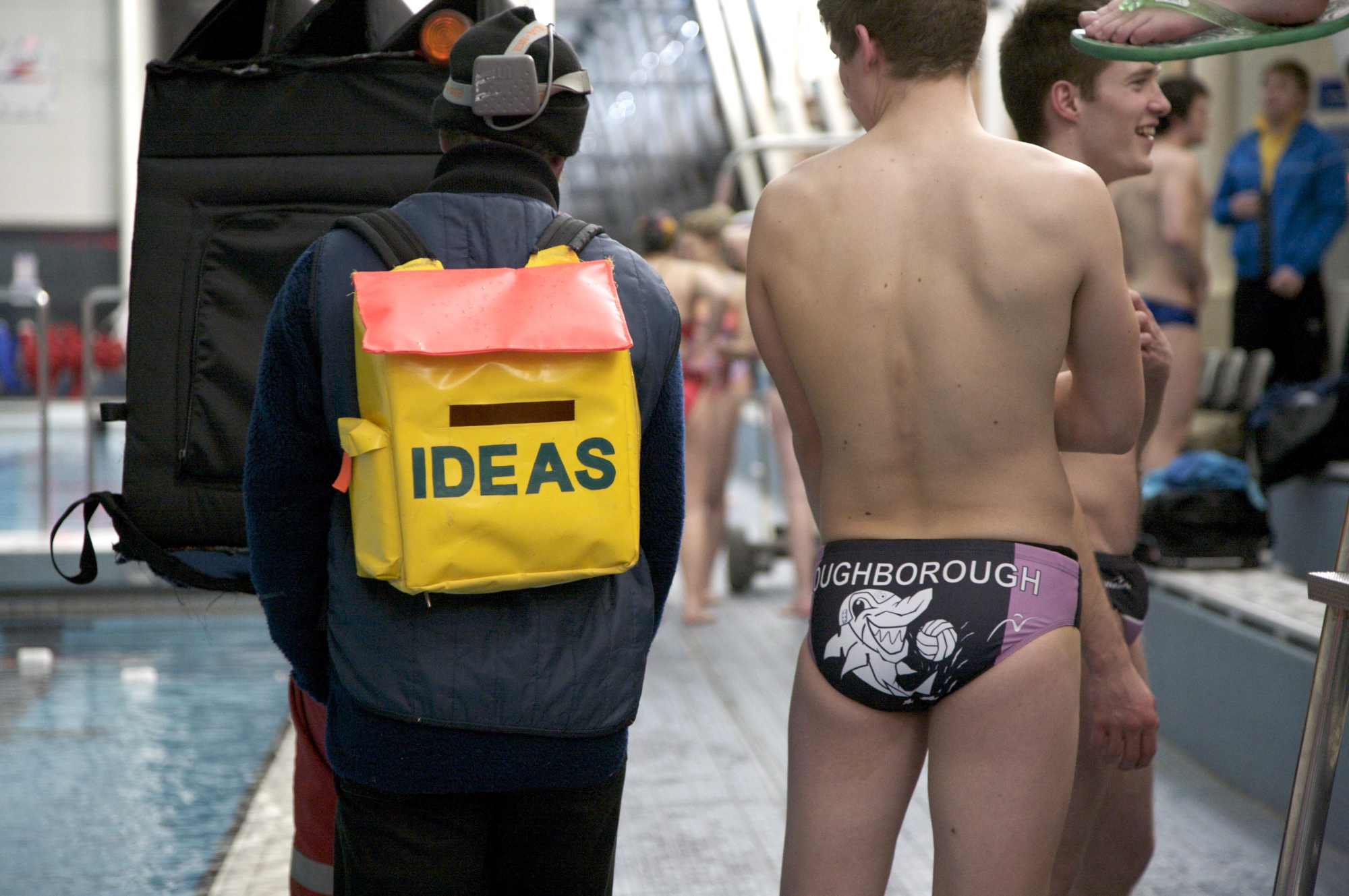 Parfyme's Backpack Factory, commissioned as part of Group Process (2008/09). Picture: Julian Hughes
Radar is always interested in hearing from Loughborough University based researchers interested in working with us on a project, although please understand that our capacity is limited by the size of our team and our budget. You do not need to have specific artists or art practices in mind, though we are always happy to engage with suggestions. Where appropriate we might also suggest bringing on-board other partner organisations in the arts and beyond.
We are flexible enough to develop bespoke relationships for each project, though some preferred forms for our projects are outlined below. You might also find our FAQs useful!
Collaborative projects that bring together an academic (or academics) with artists to explore an area of common interest over a sustained period (a semester or longer). This would result in the production of new artistic work, and may also lead to or occur alongside more traditional academic outputs, and Radar-organised public events. Projects may also involve the sharing of methods between academic and artistic partners; and the development of new methods across and between project members.
Artist-in-residence programmes, through which artists spend a period of at the university (this may be an intense period over a short period of time, or a series of visits over a longer period). They may be in residence with a School, Department, Research Centre, Research Group or similar. The artist would be given (supervised) access to equipment, researchers and other resources in order to develop their practice. They would develop their practice and possibly produce new work. Beyond the inherent knowledge-exchange value, the artist's contribution to the host would be project specific.
 Artistic elements for conferences, symposia or book launches. This could one of a number of forms (an exhibition of new or existing works, live performance, film-screenings, a discursive event involving artists/curators). On occasion we may work with an outside curator who has a particular expertise in a field relevant for the conference. We do ask, however, that any elements produced by Radar are considered

part of  

the main programme of the conference, rather than an extra; and that where any work is exhibited there is sufficient time built into the programme for delegates to engage with it (i.e. delegates are not simply left to explore works during breaks, or at the conference launch/closing party). We also prefer for time to be built into the conference for discussion of any artistic element.



One-off discursive events. These are lower-cost events that take place in an evening, sometimes in collaboration with broader events taking place across campus. They usually take a discussion format (possibly combined with film/artistic contributions) and bring Loughborough researchers into dialogue with artists. These are ideal for PGR students who'd like to work with us but can't commit to a larger project.
There is no obligation to provide financial support for projects, and we are happy to help develop projects that may struggle to find funding elsewhere. However, we are always keen to hear from academics who would like to work with Radar on a funding bid. Projects are typically 'active' to the public for a semester to a year, but this of course requires work prior to this period.
We are happy to work with researchers from all disciplines; and across career stages, including PGR students. Where a project team is to be put together this can involve academics based at other institutions. Previous projects have also involved partner non-academic organisations; non-academic Loughborough University employees; and undergraduate and postgraduate students. 
If you'd like to know more about how we work, we recommend you read our FAQs, or email Radar's Producer Laura Purseglove: l.purseglove@lboro.ac.uk.